I know, I know, it's called wordless Wednesday!  But I'm going to be a rebel and explain these pictures.  You guys don't mind, right?  Especially considering I couldn't post anything at all last week, thanks to Hurricane Sandy and our week long power outage.
These are random pictures I took of Kitsune and some of the more minor storm damage around our city.  I have some much crazier pictures, but they don't have Kit in them so aren't really pet blog worthy.  I'm probably going to work on a short slide show with more of the pictures I took of the damage after the storm.  As long as I get around to doing it, I'll post the video here when it's finished.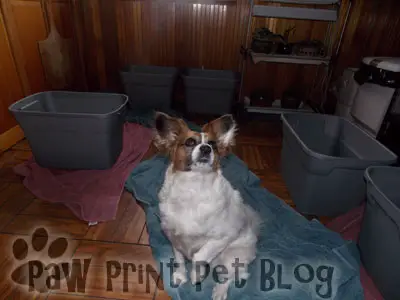 See those buckets?  It rained....inside our kitchen.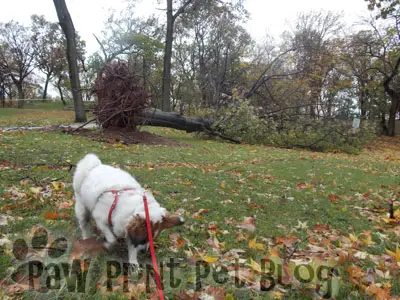 The park we usually take Kitsune too is absolutely destroyed.  Soo many of the trees were blown over in the storm.  Unfortunately most of the ones destroyed were the larger, older trees.  The park isn't going to look the same for a long time, it's going to take years for trees to grow to the sizes of a lot of the ones that were blown over.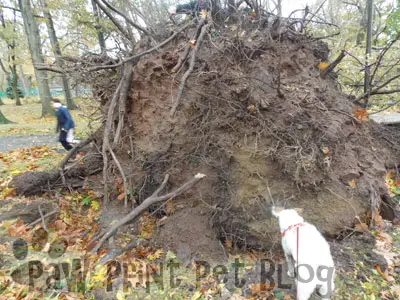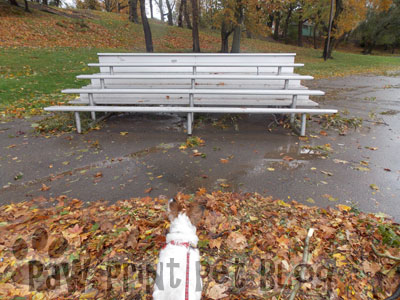 We weren't sure where these bleachers came from, but they seemed to be surprisingly undamaged.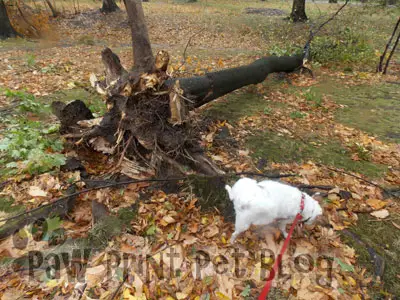 Kit expressing how he feels about Sandy knocking down all the trees at his favorite park!
That's it, for now.  Thanks for looking 🙂