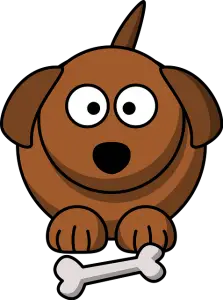 Anyone who keeps up to date on pet news has probably already heard of the relatively  new Pet Food Stamps program.  The charity, based out of New York state, is a non-profit organization that helps low income families provide food for their pets.  American pet owners who qualify for regular food stamps, and/or who have incomes around or below the poverty level will most likely be qualified for enrollment in the Pet Food Stamps program.
In these hard economic times, providing pets with high quality food can sometimes be a struggle.  More and more often, loving pet owners are being forced to face a difficult decision - what do you do when you can no longer afford to feed your pet(s)?  While its common sense that potential owners shouldn't adopt new pets that they can't afford, situations aren't always so black and white.  What about pet guardians who adopt animals when they are financially stable, but then suffer an unexpected event, such as unemployment, and find themselves suddenly unable to afford a cherished furry family member?  Many of these animals, although loved, end up in shelters when their owners can no longer afford them.  Unfortunately, a very high number of animals in shelters end up being euthanized.
The Pet Food Stamps program seeks to help owners through difficult financial times, so they can continue to care for beloved pets without having to choose between feeding pets and paying the rent, bills, or buying food for themselves.  The goal of the program is to help low income families care for their pets during difficult financial times, keeping pets who already have loving homes out of shelters.
Numerous articles have been written about the new program over the last couple of weeks, many of them drawing in negative comments from people who seem to not understand how the Pet Food Stamps program works.  The Pet Food Stamps program is not government run.  It is a registered non-profit corporation that is funded by donations, much in the same way that many independent animal rescues are.  Unlike the Food Stamp program for humans, the Pet Food Stamps program receives no government funding.  So people concerned about their tax money going to feed pets can rest assured, the program is funded by the donations of generous animal lovers who feel that (oftentimes temporary) difficult financial times should not be the deciding factor that separates pets from the humans who love them.
To learn more about Pet Food Stamps or to apply for assistance, visit their website.  Keep in mind that due to high demand, applications can take up to a few weeks to be processed.