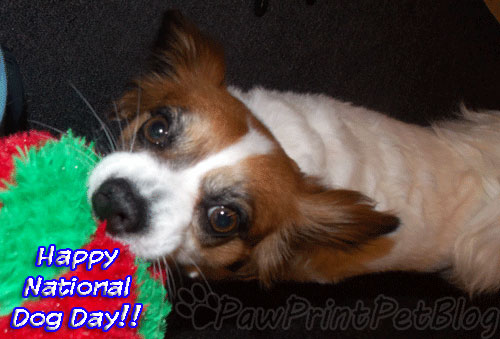 August 26th is National Dog Day!  Started in 2004, the day was created to honor, you guessed it, dogs!  The holiday serves to recognize not only furry heroes (search and rescue dogs, military working dogs, etc), and dogs in shelters waiting for new homes, but everyday household pets as well!
Around here, you could say that everyday is dog day!  Kitsune lives the good life, and is quite spoiled.  However, we used National Dog Day as an excuse to spend some extra time at one of Kitsune's favorite places (the park!), and I baked him a fresh batch of homemade treats.
What are some of the small (or not so small?) things you do to show your dog you love him/her?