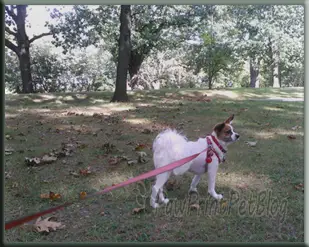 Hello! 🙂  I want to apologize for the lack of informative posts lately.  The last month and a half have been a bit hectic here.  I've been dealing with being sick, family problems, and everything in between (including potentially starting a new job next week!).  Although I haven't been posting as much, I have been working on a special Paw Print project!  I'm happy to introduce Paw Print Pet Shop, which currently consists of a Zazzle store featuring items inspired by this blog!  More designs will be coming soon, so make sure to check back often!
I didn't forget about the CET chews giveaway that was posted back in the beginning of August.  The winner was announced on our Facebook page.  Thank you to everyone who liked the Paw Print Facebook fan page!  I'm hoping to be able to run many more contests and giveaways in the near future!
I have a lot of fun pet product reviews planned for Sept/Oct.  If anyone has any ideas for products you'd like to see reviewed, or topics you'd like to see covered, please feel free to post below or drop me an email.