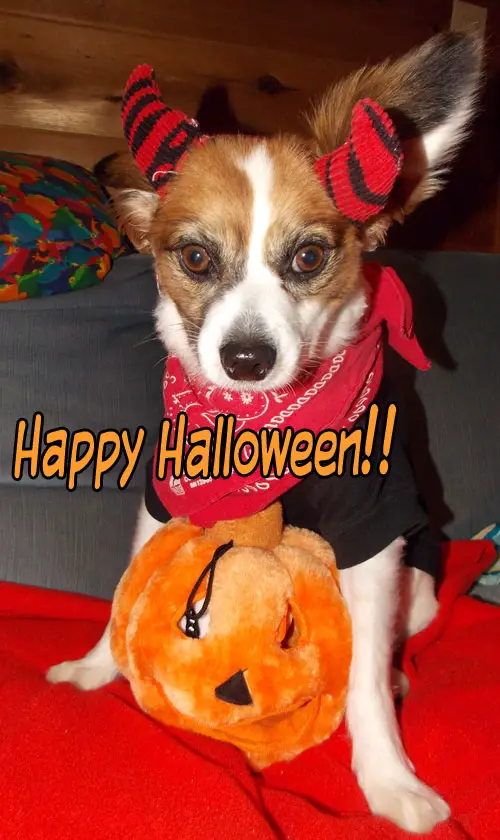 Kitsune and I would like to wish you all a happy and safe Halloween!
While you're here, why not take a look at some of our past Halloween themed posts...
Comment below!  What are you (and your pets) doing to celebrate Halloween this year?  We got Kitsune a new toy (the pumpkin in the picture) and I made him a big batch of pumpkin flavored treats (Pumpkin Peanut Butter Spook Snacks from my book)!  Unfortunately I didn't have time this year to make or buy Kitsune a new Halloween costume, but he doesn't really seem to mind.