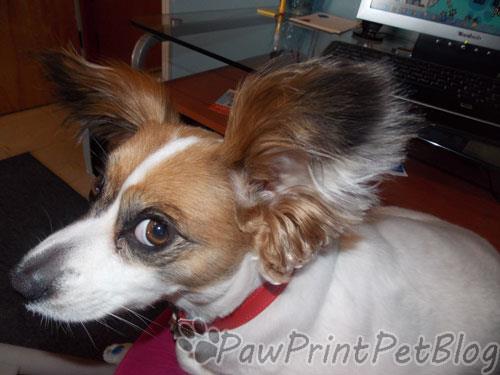 Thanksgiving is just a few short days away!  This year has gone by so fast, it's crazy!  I've written quite a few Thanksgiving themed posts before...
So I won't bore you all by basically rewriting posts I've already done in the past.  Instead, I'd like to tell you about a fun and easy way you can help make the holidays a little bit brighter for shelter pets this holiday season!
Most pet owners have probably heard of the pet food company Iams.  Whether you feed their food or not, most pet owners would agree that what Iams is doing to help give back to shelter pets is a great example of the spirit of giving.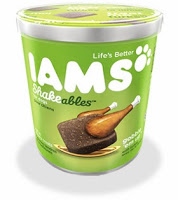 Last month, Iams Shakeables, partnered with Andrew Grantham, launched the #ShakeItForward campaign. For every #ShakeItForward share, and every view of the video (below), Iams agreed to donate 1 bowl of food to animals in need, up to 250,000 bowls!
250,000 is a lot of meals for hungry shelter pets!  But recently Iams upped the anti and decided to double their donation to a potential 500,000 bowls of pet food!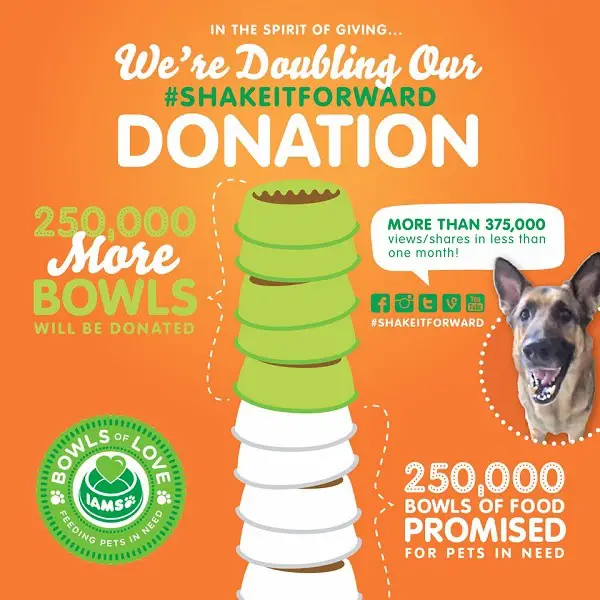 Has helping to provide food for shelter pets ever been easier!?  All you have to do is share the Twitter hashtag #ShakeItForward and/or view the following video...
Paw Print Pet Blog would like to take this time to wish all our readers a fun and safe Thanksgiving!  We hope you are all able to spend the holiday surrounded by family, friends, and good food!  Don't forget to spend some extra time showing your pets how thankful you are to have them in your life.  Remember, you don't have to do anything extravagant to show your pet how much you care - most of them enjoy nothing more than spending time with their humans!
Disclaimer: I have written this post on behalf of BlogPaws Pet Blogger Network, for Iams Shakeables. I am being compensated for helping spread the word about the Iams #ShakeItForward double down donation, but Paw Print Pet Blog only shares information we feel is relevant to our readers.