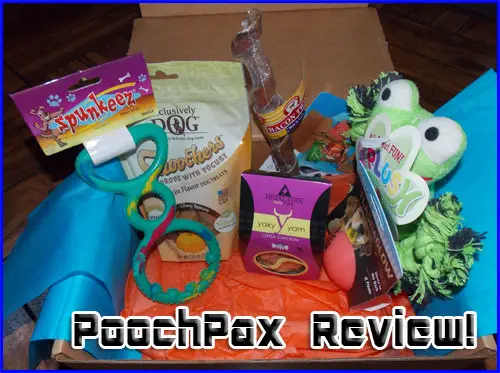 It seems like monthly subscription gift boxes for pets are becoming more and more popular!  Kitsune and I have had the pleasure of being able to review boxes from a couple of different companies so far.  This month, the good people of PoochPax sent us their November box to review!
PoochPax offers monthly goodie boxes for dogs in three sizes - small, medium, and large.  Each box contains between 4 and 6 high quality treats and toys for your furry family member!  1 month of PoochPax costs $29, but if you order a 6 month subscription each box comes out to just $19.  A portion of every sale is donated to Guide Dogs for the Blind.
Kitsune got to sample a medium sized PoochPax.  This is what we received...

Smokehouse Pet Products Bacon Twist: This treat/chew was the first thing to go after Kitsune got a look at everything in his box.  What dog doesn't love bacon?  These treats are made in the USA, making them great for pet owners who may be (rightfully so) concerned about feeding imported treats.  This chew didn't really last Kitsune all that long, but he definitely enjoyed it!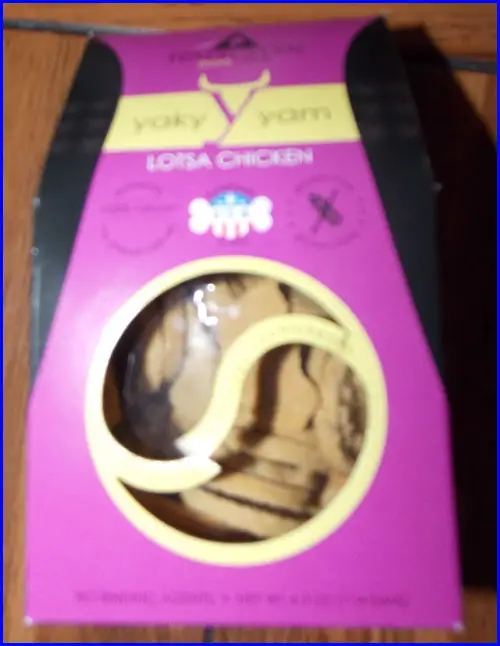 Himalayan Yaky Yam Lotsa Chicken Treats: I really wish Kitsune could try these!  He's a big fan of Himalayan chews.  Plus, these treats are gluten-free and are also made in the USA.  Unfortunately the treats we received were "Lotsa Chicken" and contain, you guessed it, chicken.  I know, I know, if you read this blog with any regularity you probably already know, Kitsune is allergic to poultry.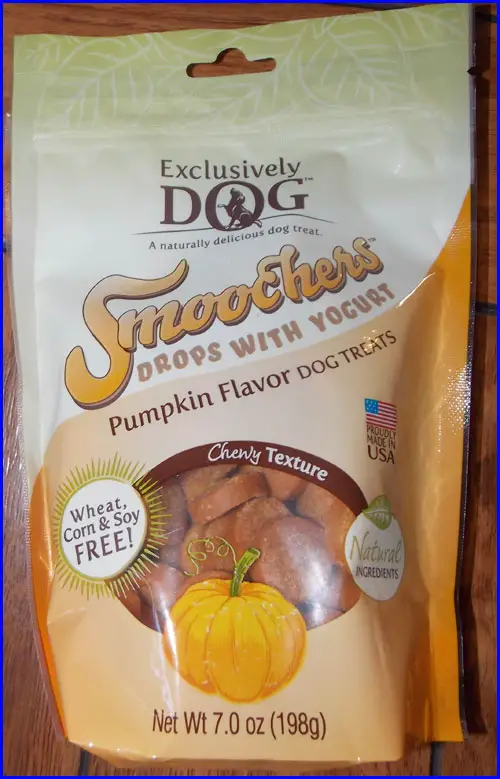 Smoochers Drops with Yogurt - Pumpkin Flavor: These treats Kitsune can have!  They are a soft treat that contain, as the name suggests, yogurt.  Smoochers are made in the USA with all natural ingredients.  Kitsune received pumpkin flavor.  I have to admit that he didn't go as crazy for these treats as he does for some, but he does still seem to enjoy them.  They smell really good to me, like a pumpkin pie, but I guess Kitsune is more of a bacon kind of guy.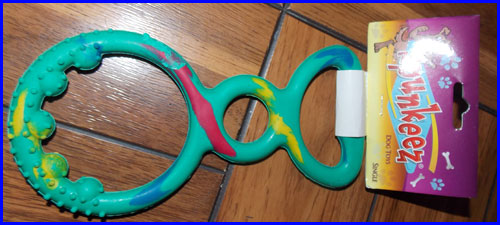 Spunkeez Rubber Dog Toy:We received 3 toys in our November PoochPax.  Out of the 3, this one is the one that Kitsune has shown the least interest in.  That has more to do with Kitsune than it does this actual product through.  For whatever reason, Kitsune has never been a fan of rubber toys.  He prefers plush/squeaky toys and, unless they have food in them,  almost always ignores rubber and plastic type toys.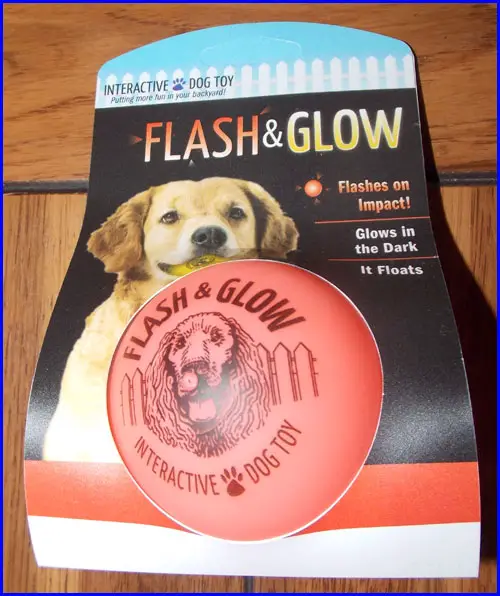 Flash & Glow Ball: I think this toy is pretty cool.  It contains lights that flash for about 25 seconds upon impact.  It also floats, and glows in the dark!  I'm not quite sure Kitsune knows what to make of it yet though.  Sometimes he'll readily play with it, other times he seems to try to avoid it.  The lights in the ball are really bright and it makes me wonder if it maybe hurts his eyes a bit when he gets close to pick it up?  It also seems to be made of harder plastic, which Kitsune usually avoids.  Kitsune loves Tennis balls and this definitely won't replace those, but he does seem more interested in it than I would normally expect him to be.
A-Plush Frog Toy: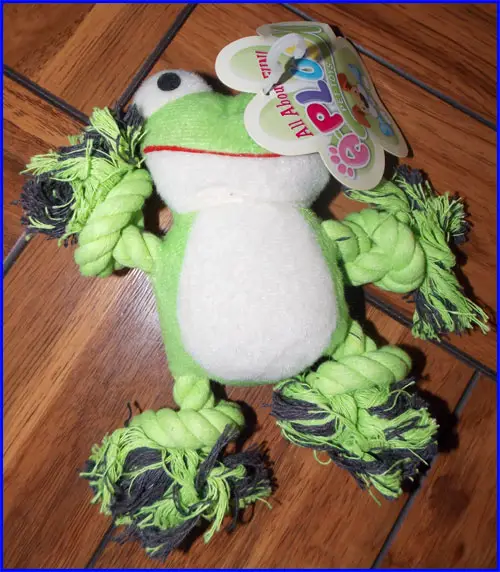 This little froggie guy was probably Kitsune's favorite toy out of the three he got in his November PoochPax.  It's a cute little frog with rope arms and lets.  It's plush, and has a squeaker, which makes it an automatic hit with Kitsune.  The only thing is that I don't think the toy will last very long.  It's already in pretty bad shape.  Kitsune chewed on the rope parts a lot and not only was he able to remove large pieces of rope but the arms and lets started coming loose from the body.  It's not the most durable toy in the world.  But still, it's really cute and Kitsune has been having a lot of fun with it.
Want to try out PoochPax for yourself?  Use the discount code "PAWPRINT" to save $5 on a six month PoochPax subscription!
**We received the November PoochPax mentioned here free for review purposes.  As always, all opinions expressed in this post are my own!**