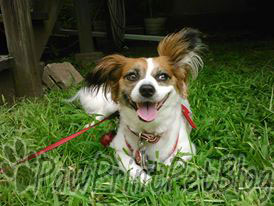 December 26th, 2013, was Kitsune's 5th birthday!  So this post is a bit late, but better late than never right?
I hope that everyone had a fun Christmas, and has a great start to 2014!  Santa was very good to Kitsune this year, and for his birthday the next day he got some new agility equipment and a steak dinner!
Following tradition, I'm posting Kitsune's birthday video at the bottom of this post.  It's got a small selection of some of the maaany pictures and videos that I took of Kitsune in the past year 🙂  It's hard to believe that my (not so) little Kitsune is 5 already!