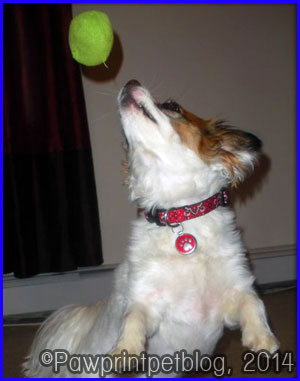 It's a well known fact - My dog Kitsune is crazy!  At 5 years old, he's got more energy than most puppies do.  No matter how many times I explain the concept of neighbors to him, he still feels the need to bark at the "monsters" in the hallway.  Yes, even if it is 2 in the morning.  It's not exceedingly uncommon for him to decide not to come when called, but the sound of someone crunching on a piece of popcorn, even from all the way across the house, will have him running at record speeds to the source of the snacks.  And I find myself wondering, on an almost daily bases, why I even bother picking up his toys - two minutes later and he's got them strewn all over the house again!
When Nature's Recipe® asked me to take part in their #RecipeForMoments blog campaign, I had so many different ideas about what type of story I'd share about Kitsune.  After all, my little guy lives for adventure.  As I've said before, he's an expert at finding new and exciting ways of getting himself into trouble.  In fact - Trouble is (really!) his middle name!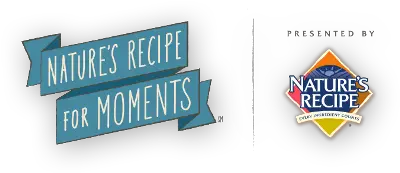 Although Kitsune may be full of mischief, and who doesn't love a good "bad" dog story, I found myself thinking that it really can be the little things that matter most.  Of course Kitsune and I love his daily adventures.  His crazy, silly antics never fail to put a smile on my face.  But sometimes it's the quiet, peaceful moments that really help me get through the day.
Being a pet blogger, I don't like to write about myself much here.  As some of you may (or may not) know, 2013 and the beginning of this year so far have not been the easiest of times for our little family.  My fiance was laid off from his job right before Christmas 2012.  To make ends meet, in addition to trying to keep up with my writing, I had to take on a new full time job.  Dealing with my anxiety, my very stressful job, and our current situation in general, can feel very overwhelming at times.  It's during these times especially that I find myself feeling thankful for Kitsune, and the little things he does every day to make me smile.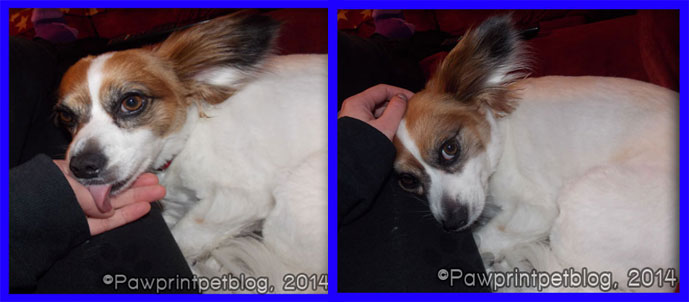 Because what better way is there to relax after a long, stressful day then with an adorable dog curled up in your lap?  Kitsune may live for adventure (and snacks, you can't forget about snacks!), but he never lets a good lap go to waste!  In fact, sit down for any small length of time in our house, and more often then not you'll find yourself being bombarded by the snuggle king Mr.Kitsune Trouble!  He doesn't know the meaning of "personal space" - and that's a-okay with me!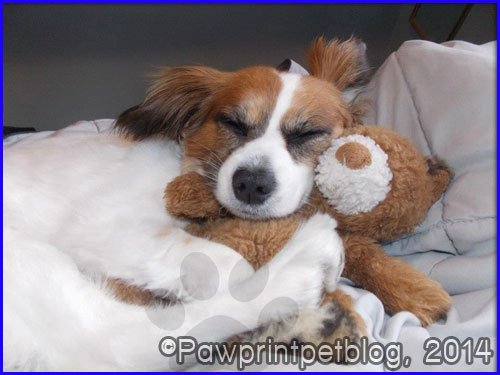 Our story is a part of the #RecipeForMoments blog hop hosted by BlogPaws. Link up below to share your story of the bond you and your pet share. What do you think your pet feels in your special moments? Five random U.S. winners who link up their blog post will win a Nature's Recipe® lightweight collar camera to capture special moments from their pet's point of view. See BlogPaws for official rules and details.
This post is sponsored by Nature's Recipe on behalf of the BlogPaws Blogger Network. I am being compensated for helping spread the word about Nature's Recipe For Moments on behalf of Nature's Recipe, but we only share information we feel is relevant to our readers. Nature's Recipe is not responsible for the content of this article.