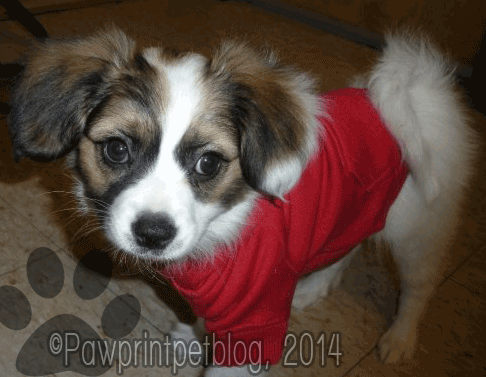 This post is actually a day late, but better late than never right?  Yesterday, March 3rd, marked the 5 year anniversary of the day we got Kitsune!  We brought him home on March 3rd, 2009, when he was just 9 weeks old.  The puppy pictures of him in this post are all from his first week home with us.  It's a lot of fun to look back at old pictures and see how much he has changed over the past 5 years - but in a lot of ways he's the same soft, hyper, wiggly puppy that we brought home all those years ago.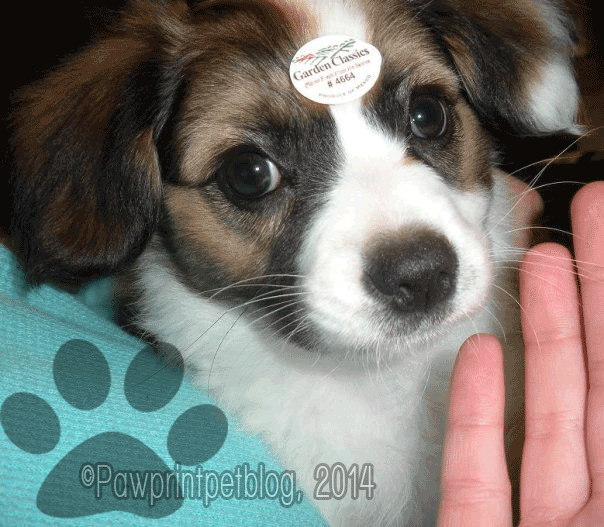 We got Kitsune the year before I started Paw Print Pet Blog, so there aren't that many puppy stories/pictures of him here.  He was the craziest puppy!  I remember barely sleeping for the first two weeks after we brought him home, because sleeping through the night was apparently a new and exceedingly distasteful concept to him.  I guess that is one thing that has changed - Most mornings now Kitsune is the last one to get out of bed!
But one thing that hasn't changed much is Kitsune's boundless energy!  When he was a puppy, lots of people told me not to worry, that he'd calm down once he was a year or so old.  Here we are, 5 years later, and Kitsune is still as crazy as ever!  But I wouldn't have him be any other way!  It has been an amazing 5 years, and our family is looking forward to spending many many more happy, playful years with our crazy Kitsune!