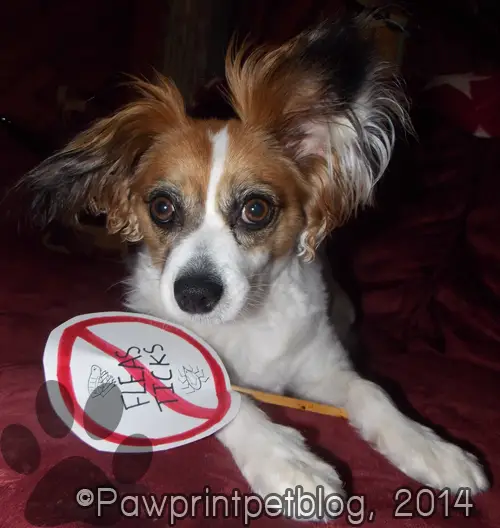 Pet owners get it.  Not only are fleas and ticks just plain gross, but they can also carry disease, and cause our otherwise happy pets to be very uncomfortable.  The first day of summer is just a few short days away.  With it comes the joys of being able to spend more time outdoors - cookouts, swimming, hiking.  But  the warmer weather can also, unfortunately, mean that your pet is more likely to pick up parasites.
Even the cleanly Kitsune has had to fight the good fight against fleas and ticks.  We battled fleas on and off last summer and, despite the fact that summer hasn't even started yet this year, I've already pulled a few ticks off of him.  Kitsune is the type of dog who takes scratching to the extreme, and because of his excessive itching, tiny bug bites often lead to bloody, open sores.  Besides the fact that I hate seeing my furry best friend so uncomfortable, I also worry about the potential spread of disease.
Did you know that fleas...
Can play a role in transmitting parasites to your pup?  Tapeworms are a type of intestinal worm that commonly infect dogs.  The most common mode of transmission is when dogs accidentally ingest infected fleas.
Can cause anemia in some dogs?  Most common in puppies, fleas can consume so much blood that anemia occurs.  Dogs suffering from flea bite anemia sometimes require hospitalization, and/or blood transfusions.  There have been cases of dogs dieing due to loosing too much blood from fleas.
Flea bite dermatitis is very common and can cause dogs to react strongly to flea bites?  Flea bite dermatitis occurs when dogs become allergic to flea saliva.  It can cause symptoms such as extreme itchiness, and hair loss.
Fleas are not only responsible for disease in pets?  Bubonic plague, a historically devastating disease, is a zoonotic disease that is transmitted by fleas.
Did you know that ticks...
Can also cause anemia, blood loss, and skin irritation and/or infection in pets?
Can cause Lyme Disease, a bacterial disease that can infect humans as well as pets?
There are more than 15 different disease that can be transmitted by ticks?  This includes Rocky Mountain Spotted Fever, tularemia, Lyme Disease, and many more.  Many of the disease potentially carried by ticks can be fatal if not treated promptly.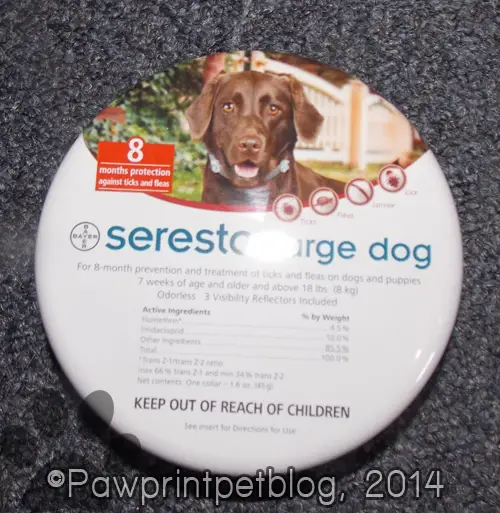 There are many products on the market today to help pet owners keep their pets flea and tick free.  One new product of interest is an innovative new flea collar called Seresto.  Created by Bayer, the makers of other popular flea and tick products, Seresto recently won the Better Homes and Gardens New Product Award!  As effective as traditional topical flea and tick medications, Seresto flea collars last up to 8 months!
If you are interested in learning more please check out the link above.  Also make sure to stop by our blog soon, as we will be posting a review of Seresto flea collars here in early July!
Thanks for reading!  I hope everyone has a fun, safe, flea and tick free summer!

** This post is sponsored by Bayer / Seresto and the Pet Blogger Network. I am being compensated for helping spread the word about the Seresto product, but Paw Print Pet Blog only shares information we feel is relevant to our readers. Bayer / Seresto is not responsible for the content of this article. **