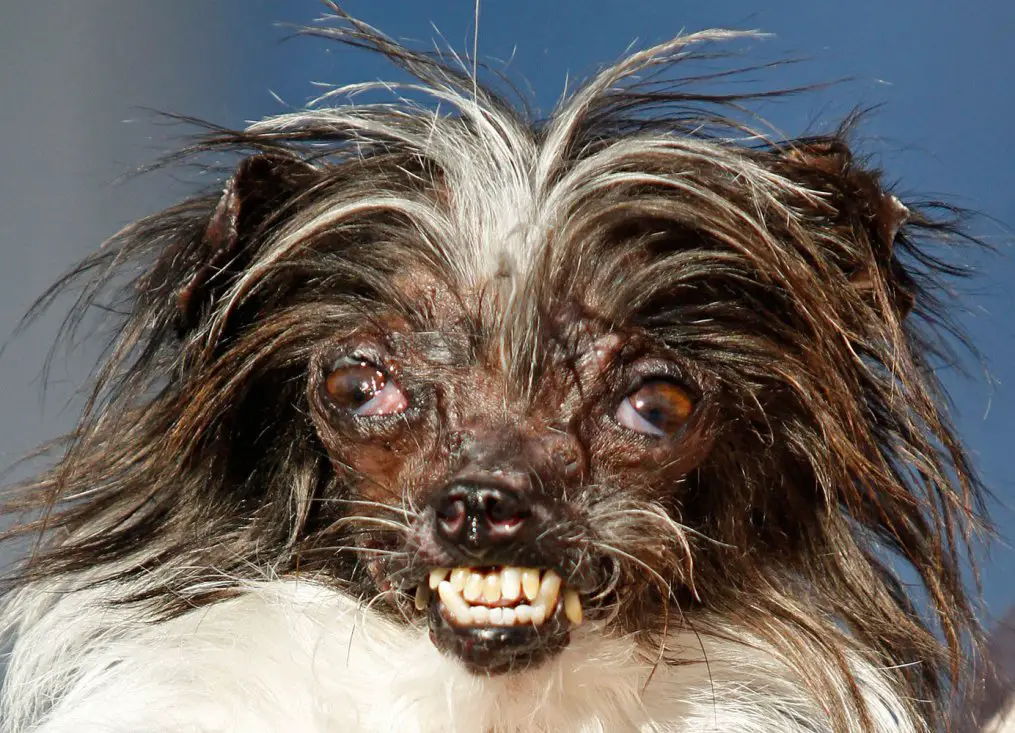 Move over adorable dogs (Yes, Kitsune, this means you!), because it's that time of the year again - the time when we celebrate all things ugly.  And by "all things", I mean dogs.  Lets just cut to the chase - the prestigious Peanut (pictured) had been crowned as the 2014 World's Ugliest Dog!
To reach the top, Peanut had to out ugly 24 other contestants.  Two year old Peanut is thought to be a chihuahua-Shitzu mix.  He is missing large patches of fur due to being burned as a puppy.  The poor pup's lips and eyelids were burned off.  But don't worry, Peanut is healthy now, and even using his ugly for a good cause!  His owner plans put the $1,500 prize money towards helping dogs in need.
The 2014 World's Ugliest Dog contest marks the events 26th year!  The contest is held annually at The Sonoma-Marin Fairgrounds (Petaluma, CA).