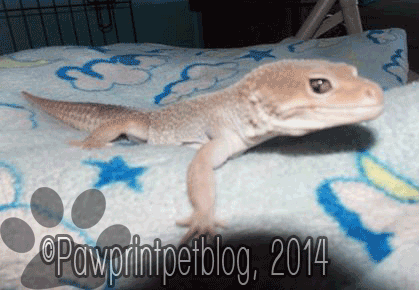 It's sad, but true, that exotic pets need rescuing too!  While the focus of many rescues is on more common pets, such as cats and dogs, unfortunately countless exotic pets find themselves in need of assistance each year as well.
In honor of the struggles we've been dealing with with Haku (he's still with us by the way, I'll post another update soon), we decided to promote a reptile rescue for the month of August.
That means that 10% of all August proceeds, including add revenue and sales from my two books Cooking with Canines and Barnaby's Balloon, will be donated to the Forgotten Friend Reptile Sanctuary.
Forgotten Friend is a 501(c)(3) nonprofit organization that promotes reptile rescue, conservation, and education.  Please check out their website to learn more!
I have yet to figure out the final tally for July's proceeds, 10% of which will be donated to the House Rabbit Society.  I'm still waiting to get the totals in for book sales for last month.  It probably won't be a lot, but I'll donate what extra I can afford, and hopefully I helped (at least a little) raise some awareness for an awesome organization.
I hope everyone has an awesome August!