Yup, that's right - Paw Print Pet Blog is hosting another giveaway!  This one, as the title suggests, is all about 'treating' your dog right!  You know the old saying "you are what you eat"?  Well the same holds true for our pets!  Giving our dogs treats is suppose to be an all around pleasant experience, but unfortunately not all treats are created equal. 
Some pet treats on the market today are not only unhealthy for our pets, but they can be downright dangerous.  That's why it's so important, when picking out pet treats, to become accustomed to reading labels and, if you have the time, maybe even to make your own pet treats at home!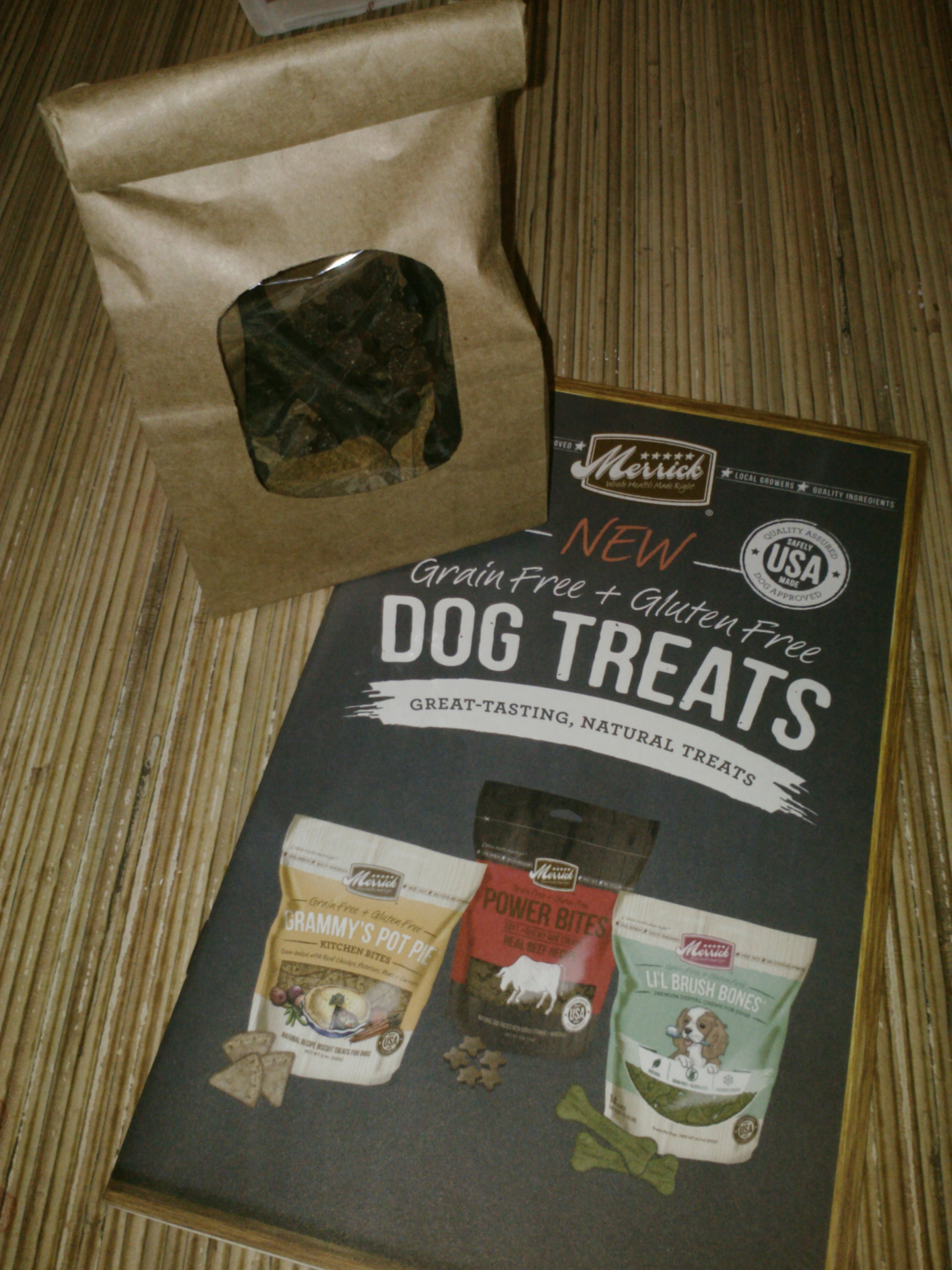 To help you treat your dog right, 10 (yes 10!) lucky winners are going to receive a sample pack containing 4 different types of  Merrick dog treats.  Each sample pack will contain the 4 types of treats pictured above - Jerky Chip Treats, Granny's Pot Pie, Power Bites, and Mini Brush Bones.
And treating your dog right doesn't have to end when the sample pack runs out!  That's because, in honor of it being released two years ago this September, I'm also including an autographed/pawtographed copy of my dog treat recipe book, Cooking with Canines, with each prize package!  Learn how to make simple, homemade dog treats from common household ingredients that your dog is sure to love!
Enter via the Rafflecopter below!  The contest will run from August 8th until August 31st.  Sorry, but prize packages must be shipped to a US address.  If you live outside of the US and would like to enter, if you win I would be happy to ship your prize to a friend within the US or to any US animal shelter.