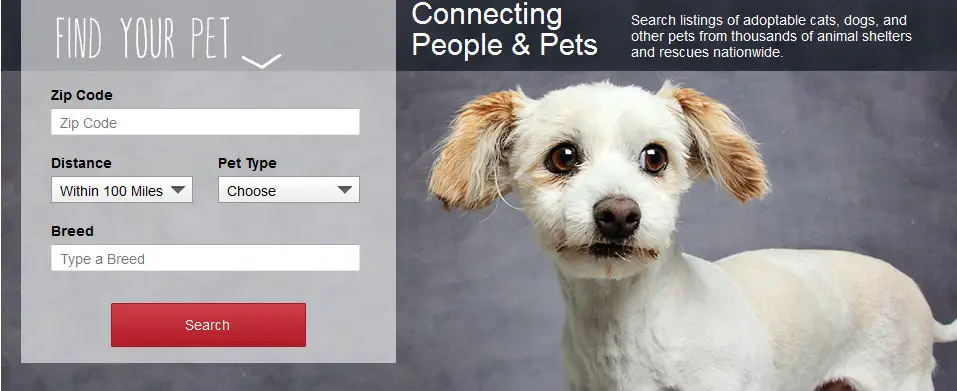 For pet lovers, nothing makes a house feel like a home more than the pitter patter of paws.  Popular online retailer Overstock.com offers thousands of products, everything from produce to cars, and now also features adoptable pets! 
Overstock's pet adoption listings can be found here.  Just type in your zip code, distance you are willing to travel to find your new friend, and the type of pet you are looking for.  The website has listings for cats and dogs, of course, but also features adoptable reptiles,  birds, horses, and "other" pets (mostly rabbits from the searches I've done).
How does it work?  Overstock's website works much like Petfinder does.  Overstock doesn't actually run an animal shelter, but instead pulls listings from established animal rescues throughout the country.  If you're interested in adopting any of the pets you find on Overstock, you will need to contact the shelter currently caring for the animal in question, and go through their adoption process.
Overstock CEO and chairman Patrick M. Byrne stated that  "We realized that the same world-class technology we have built to enable shoppers to sort through millions of products on our site to find just the right item is technology that could also be used to enable pet lovers to sort through hundreds of thousands of animals in adoption shelters to find just the right pet for their family".
This isn't the first time Overstock has used its public reach to do good.  The website's pet adoption section is a part of Ovillage, which also features Worldstock (where you can purchase fair trade products from around the world), Main Street Revolution (which features products made by small businesses throughout the US),  and their Farmer's Market (which features artisan food and produce).
As if online shopping wasn't already addicting enough!  Now you can shop online and look at pictures of cute, adoptable pets all on the same website!