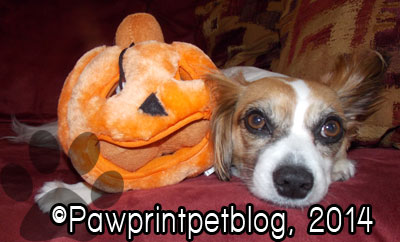 The Paw Print Pack hopes that everyone is having an awesome October so far!
Some of you may remember back in August when we ran our Treat Your Dog Right Giveaway.  To celebrate Halloween this year, we decided to run another, very similar, giveaway in October!  5 lucky winners will receive a sample pack containing 4 different types of Merrick dog treats, as well as an autographed /pawtographed copy of our dog treat recipe book, Cooking with Canines!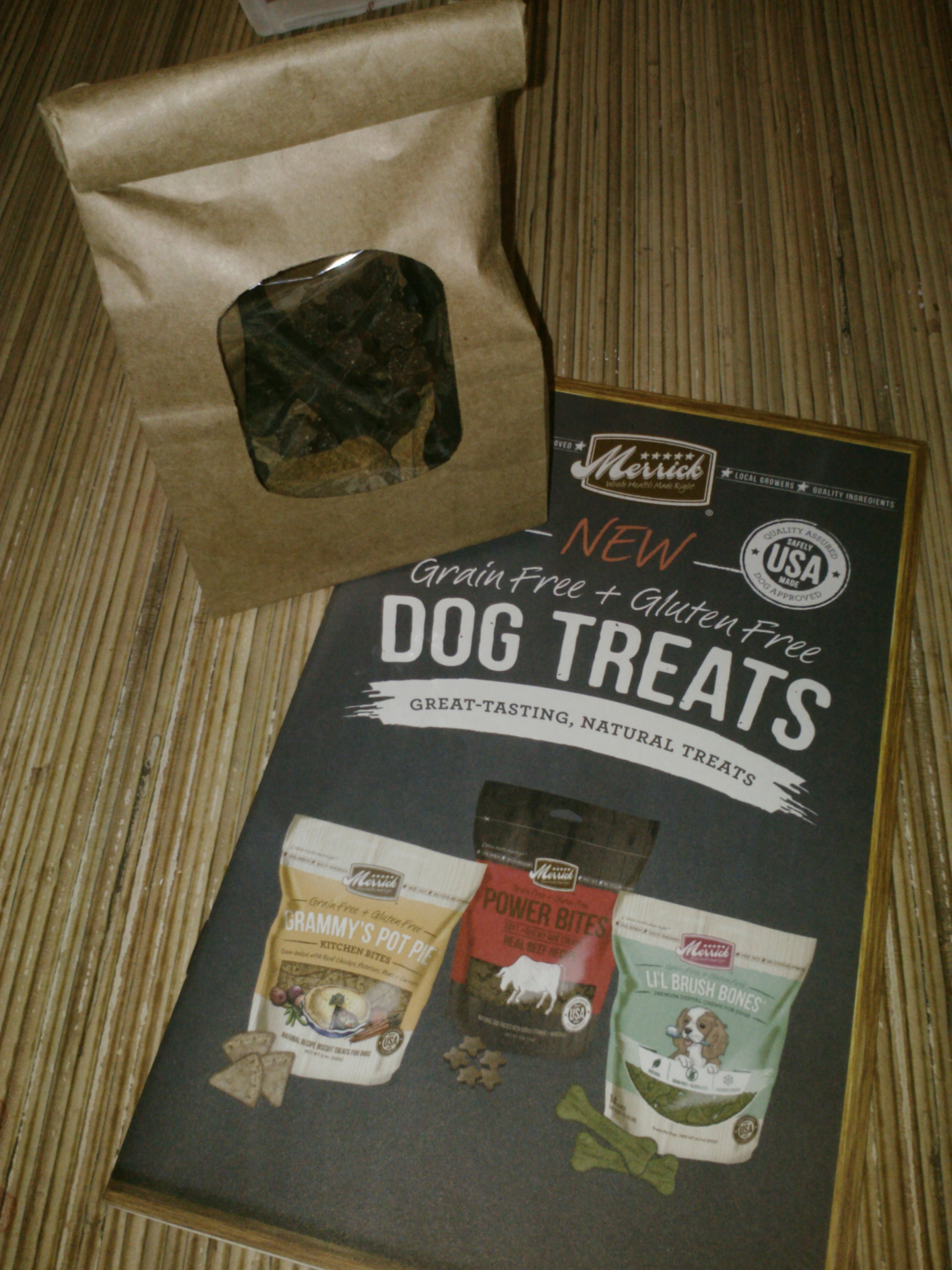 The treats contained the the Merrick sample pack are going to be the same as in our last giveaway.  Each treat bag will contain Jerky Chip Treats, Granny's Pot Pie, Power Bites, and Mini Brush Bones.  The contest is open to anyone with a US address (I cannot ship internationally, sorry).  If any of my international readers would like to participate, I will happily ship your prize to a friend or animal shelter/rescue within the US.
All you have to do to enter is to follow the instructions on the RaffleCoopter below.  The contest starts today (Oct. 13th) and will end on Oct.30th.  Winners will be announced and contacted on October 31st.  Each of the 5 winners will have a week to respond to my email before a new winner is selected in their place.
Thanks everyone!  I know Halloween is still a few weeks away, but I hope that everyone has a fun and safe holiday!