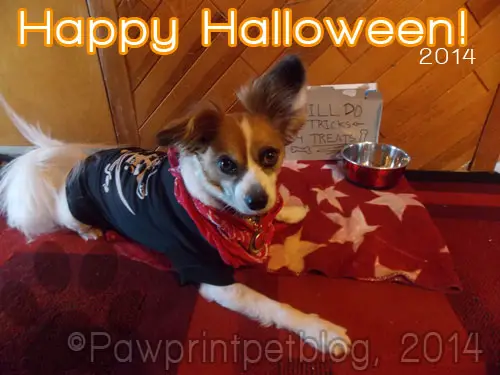 Happy Halloween everyone!
This is going to be a pretty short post - I just wanted to wish everyone a happy Halloween, and to announce the winners of our Halloween dog treat giveaway!
The winners should be displayed on the Rafflecopter on the giveaway page.  I'll also post the app again at the bottom of this post for those of you who don't want to jump over to the other post.
The winners will each receive an email from me sometime today.  They'll have until Monday, November 3rd to reply.  If I don't hear back from any of the 5 winners originally selected, replacements will be drawn in their place.
Here they are...
Congrats to the winners!  If you didn't win don't worry - we'll be hosting plenty of other giveaways in the future.  If you haven't already, check out the KitNipBox cat subscription box giveaway that we are currently hosting!
Thanks for reading.  I hope that everyone has an awesome weekend, and a fun Halloween!