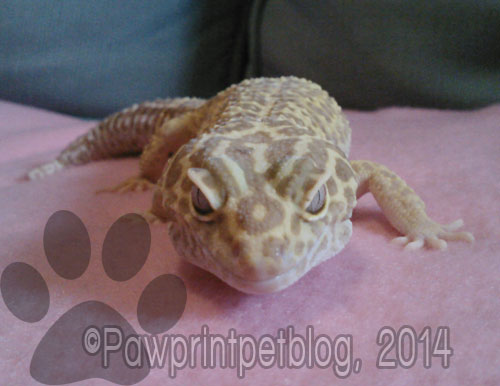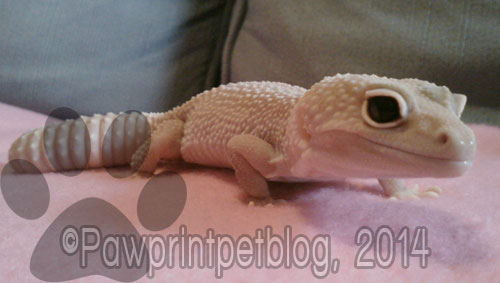 If you've thought you noticed that I've been posting about my smaller pets (the geckos and bunnies) more often lately, you wouldn't be wrong!  When Haku got sick I realized that I hadn't taken too many pictures of him over the past year.  Of course by the time it dawned on me he was already sick, so in many of the pictures I took of him after that how he looked wasn't really how I wanted to remember him.
Thankfully I do have a lot of pictures of him that I took in previous years, and since his passing I've been making an effort to take more pictures and videos of my smaller pets, rather than just of Kitsune all the time!
I'm also going to post pictures of Aurora's and Miyuki's current living arrangements.  They live in identical acrylic tanks with under tank heaters on one end of each tank to keep them warm.  Don't mind the cooler temperatures displayed on the thermostats in these pictures.  I had just moved their tanks around a bit and so had their heaters unplugged for a short amount of time.  I took the pictures while the tanks were heating back up again.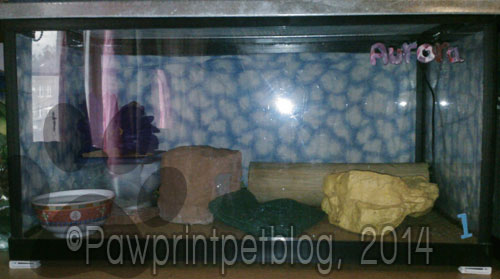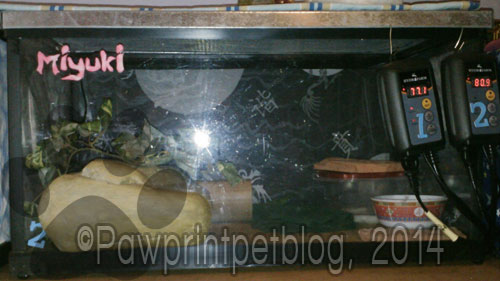 Pretty basic set ups right now but I wanted to post them because I don't think I've ever posted pictures of the gecko's tanks before?  I'm actually planning some pretty awesome upgrades in the near future which is another reason I wanted to post the tanks now, so I have some pictures to compare once I upgrade them a bit.
So there you have it, recent pictures of Aurora and Miyuki as well as of where they live!  Thanks for looking and I hope everyone is having an awesome week so far!