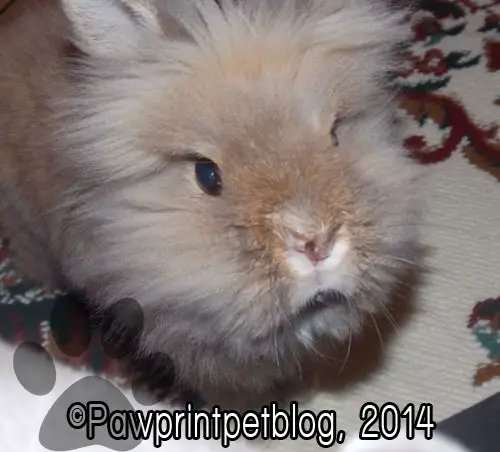 It's hard to believe that my little Barnaby is 8 years old today!  I guess time really does fly, or should I say hop, by when you're having fun!
We adopted Barnaby on August 13th, 2oo7.  Since he had originally came from a breeder, we were able to find out that he was born on November 26th, 2006.  He was just around 8 months old when he became part of our family.  We originally got him because we wanted a friend for our other bunny, Zeus (RIP).  It ended up working perfectly, because Barnaby and Zeus were best friends until Zeus' passed.  Luckily we've come full circle and Barnaby now has Poppet to keep him company. 
In some ways, Barnaby has come a long way since the day we got him.  In others, he's still very much the same fuzzy, timid bunny we picked up 8 years ago.  We know that before joining our family, Barnaby lived in a home filled with rambunctious kids.  I have a feeling he may not have been treated very gently because some of his toes were broken, and since we got him he's always been very very timid around people.  It took a whole year just for him to trust me enough to take treats out of my hand!  Barnaby is used to me and my fiance now.  He tolerates us, but has never really enjoyed human attention all that much.  That's ok, we love him just the way he is - and now that he has Poppet we don't have to worry about him being alone.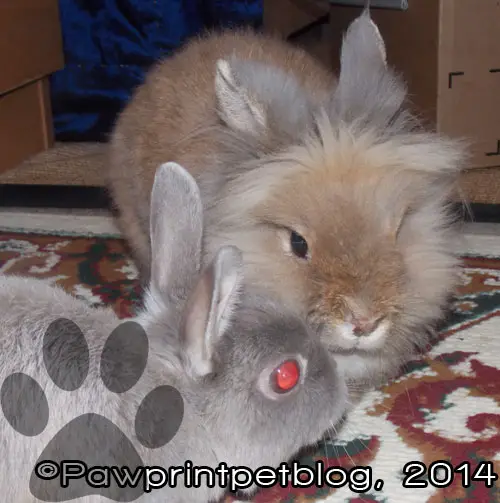 We're not doing too much to celebrate his birthday.  After all, he's pretty much already got everything a bunny could ask for!  But I wanted to post some newer pictures of him, to show how good he looks for his age!  Pet rabbits who live indoors live an average of 8 - 12 years, so at 8 years old my little man is technically a senior.  Other than a few battle scars, like his wonky nose, I think Barnaby pretty much looks the same as he did they day we got him.  I joke sometimes that he's my immortal bunny, because he doesn't look like he's aged!
What do you think?  Is it just me thinking that he looks young?  Does he look like he's starting to show his age at all?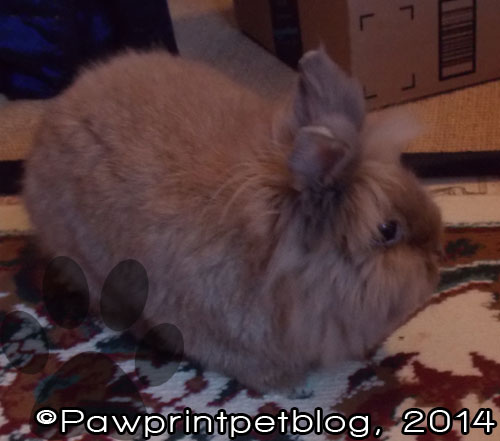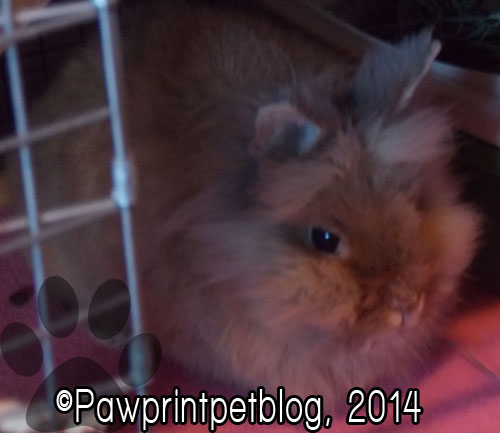 I almost never feel like the pictures I take of Barnaby do him justice.  He's even cuter in person!
Anyways I just had to post about Barnaby on his birthday!  I didn't take any Thanksgiving themed pictures this year like I usually do, but I did want to wish everyone a happy Thanksgiving!  I hope you all have an awesome holiday tomorrow!!