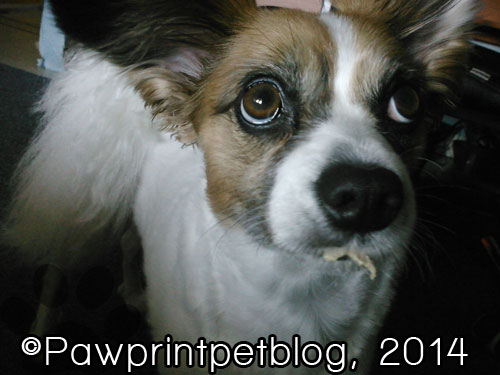 Happy Friday!  I hope everyone who celebrated Thanksgiving yesterday had an amazing holiday!  If you didn't celebrate, I still hope you had an awesome day!
It's been awhile since I wrote just a general update on the Paw Print Pack!  I was planning on posting Kitsune's yearly dog holiday gift guide today but life has been so crazy lately that I haven't gotten around to taking all the pictures I need yet.  I'll try to get the 2014 gift guide up next week, but for anyone who's interested you can always check out my dog gift guides from 2010, 2012, and 2013.  I know a lot of people like to start their Christmas shopping after Thanksgiving.
So what's been keeping me so busy that I didn't get around to the gift post yet?  Back on November 18th I was bitten a few times on the hand by a potentially rabid, feral cat.  Crazy right?  There are insane numbers of feral cats around where we live, and about 5 days or so before I got bit a feral was picked up with a confirmed case of rabies.  Since rabies is pretty much 100% fatal if you catch it, I decided not to take my chances and went to the ER.  So far I've received 3 rabies shots out of the series of 5, plus a bunch of other shots and antibiotics.  I'm not going to write too much more about that whole fiasco right now since I'll most likely dedicate a whole article to it later on.  The whole experience has been very stressful and to top it all off, I've also been sick, and I started a new job recently.
Enough about me, I know why you are all really here!  All my pets are doing well.  Everyone is happy and healthy, which is a blessing.  Kitsune and I have been spending more time playing in the house, and working on his training indoors.  The weather here has been very cold and windy so we haven't been going to the park, or the beach, as much as we'd like.  But I don't think Kitsune minds too much as long as we find other outlets for his energy.  He's been doing an amazing job at cheering me up from all the stress I've been under lately.  I don't know what I'd do without my fuzzy marshmallow!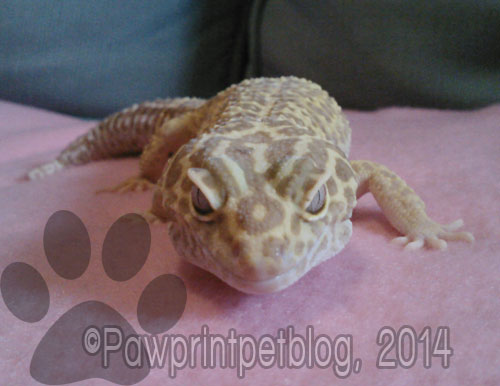 Both Aurora and Miyuki are also doing well.  They are keeping snug and warm in their enclosures despite the cold weather lately.  I've been working on picking out new stuff for their cages.  I haven't bought anything yet, but I'm excited to be able to redesign their tanks.  I'm thinking of going with a forest theme for them both.  It's been awhile since I've drastically changed up their cages.  Hopefully Santa will bring them some new hides and such to get the process started.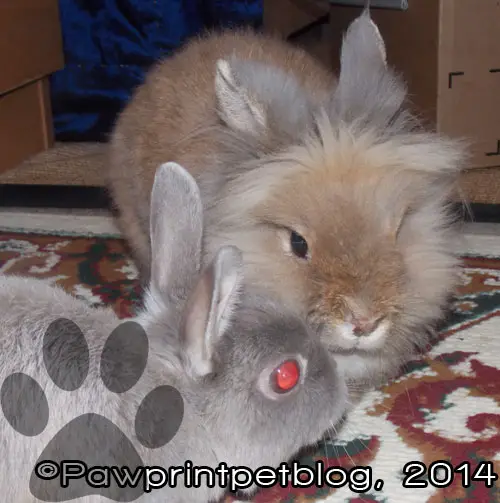 Barnaby and Poppet are both doing amazingly well.  They are so in love with each other, it's adorable.  I love looking in on them and seeing them snuggled up next to each other rather than just seeing Barnaby sitting by himself.  I'm so glad we decided to adopt Poppet.  She fits amazingly well into our little family.  She's only been with us for just over two months now but she fit in so well that it feels like she's been here forever.
And of course I already posted about Barnaby turning 8 years old the other day.  I still can't believe that my little guy is already 8.  Hopefully he'll be with us for many, many more years to come.  Especially now that he has Poppet!
Things have been pretty status quo as far as the pets are concerned, which is a good thing.  We celebrated my fiance's birthday on the 21st and then Thanksgiving of course, and are slowly starting to get geared up for Christmas.  I think Christmas is probably going to be pretty laid back for us this year but again, that's not a bad thing at all.
I hope all of you are happy and healthy and enjoying the holiday season!  Thanks for reading.