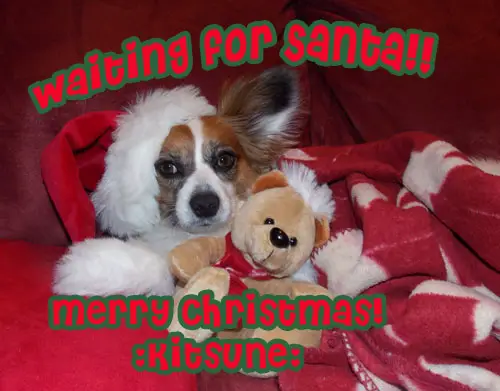 I know I already posted holiday photos of my rabbits, and my geckos.  Kitsune's holiday pictures are coming soon as well (the one in this post is from last year).  But since Christmas is this week, I wanted to take this time just to wish all my readers a very very merry Christmas!
I'm not going to post a lot of Christmas themed articles this year.  Like a lot of people, I've been really busy lately.  I know the holidays can get a bit stressful at times.  Remember to take it easy!  Spend some quality time with your family, furry (or feathered/scaled/etc) family members included!
I hope that everyone has a very merry Christmas!  If you don't celebrate Christmas, I hope you still enjoy what's left of 2014!