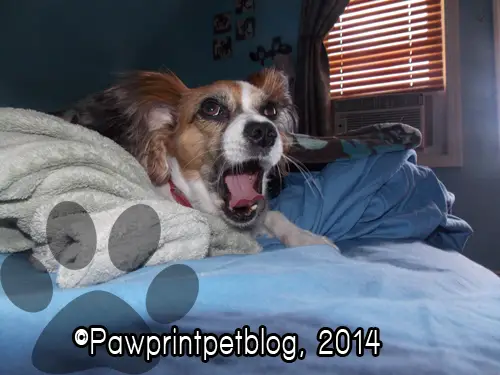 Happy Friday everyone!
I don't usually like to go this long without posting anything new, so sorry about that!  This post isn't going to be anything special either, but I wanted to at least get something up this week.  You know that saying, "when it rains, it pours"?  Well it's been pouring here, both figuratively and literally!
I'm not going to turn this post into a giant rant post, but I did want to tell you all about what's been keeping me away from my blog this week.  It's really been one thing after another going wrong for the past week or so, so I've had a lot on my plate.  Some of the highlights included not having water in our apartment for two days, not being able to spend time writing because I had an allergy episode and my eyes were swollen shut, and our roof leaking.
Crazy right?  I think we've had just about enough drama in the past week to last us all the way through 2015!
Don't worry, all our fuzzy/scaly family members are doing just fine.  Nothing that's been going on has really impacted them, other than Kitsune being quite thrilled over all the visitors to the apartment, even if they were really here to look at the roof and not to play with him.
I already have some awesome new posts planned for next week, and will most likely find the time to work on them over the weekend.  I'm probably not going to be able to jump right back to my 3+ posts a week schedule next week, since we'll most likely have roofers here at some point, and I have a lot of work to catch up on.  But I'll do what I can.  In the meantime, don't forget you can always follow our pack on Facebook, Twitter, and now on Instagram as well.  I'm usually pretty active on social media, even when I don't have the time, or ability, to sit down and write a post here.  You can also check out our forums, we've got a great little group of animal lovers who regularly stop by to chat, and are always happy to welcome new members into the fold!
Thanks everyone for stopping by, and have a great weekend!