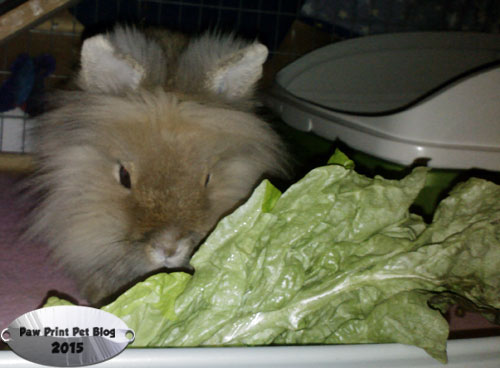 I know the month is almost over now, but I thought it still worth mentioning that February is Adopt a Rescued Rabbit Month!  And hey, even if you don't get around to adopting this month, you could always start your research now, and adopt when you are ready.  Plus, it's never a bad time to raise awareness about shelter rabbits.  Not everyone realizes that rabbits, a popular pet in the United States (and many other countries as well), sadly often times find themselves homeless in shelters/rescues, listed on websites such as Craigslist, and, worst of all,  abandoned outside (or "set free") where they usually quickly succumb to the elements, traffic, or predators.
Living behind bars, in a shelter situation, isn't ideal for any animal.  Especially not for rabbits, who are often times very sensitive to stimuli (loud noises, presences of predators, etc), and have been known to die from stress.  I know first hand how stress can impact a rabbit in this type of situation.  My newest addition, Poppet, was scheduled to be euthanized because she was so stressed living in a shelter that she almost completely stopped eating, and she was lunging at shelter staff out of fear.  Once I agreed to foster her, and got her into a more stable environment, she turned out to be literally the sweetest rabbit I have ever met!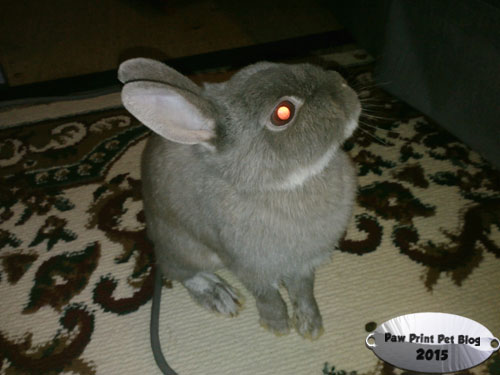 So where should you start if you are interested in adopting a rescued rabbit of your own?  Usually the first place I recommend is the House Rabbit Society.  Not only do they have pages and pages of valuable information about keeping house rabbits on their website, but many of the local chapters also run rescues and often times have rabbits up for adoption.
If your local chapter of the House Rabbit Society doesn't currently have any adoptables available, or you don't find what you're looking for, keep in mind that there are also many other rabbit rescues, and rabbits for adoption can also sometimes be found at shelters that cater mainly to other types of pets such as cats and dogs.
There's no reason to rush to adopt a rabbit in February, adoptable rabbits are available aplenty all throughout the year.  But it's never a bad time to raise awareness.  Especially with Easter quickly approaching - more rabbits are abandoned after Easter than at any other time of the year.  Rabbits aren't for everyone, and should never be given as gifts during the holidays (or any other time!), but they can make amazing pets for the right people.  And what's more rewarding than adopting an animal - giving it the opportunity to live a happy life, and being rewarded by unconditional love?
Interested in learning more about rabbits as pets?  Here are a few of my other rabbit related posts...