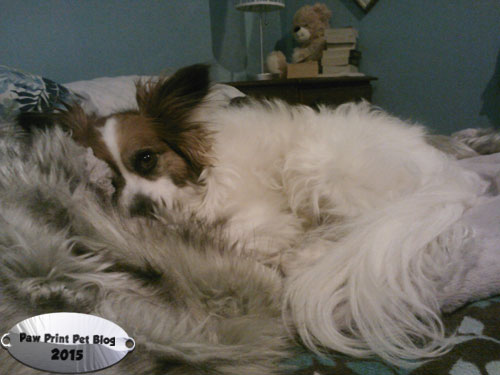 Next Monday is my birthday!  As an early birthday present, I recently got this faux fur blanket for our bedroom.  It's listed as a throw online, but we got it to replace our really old, torn up, comforter.  The blanket is really heavy and works well as a comforter.  We've been trying to go for a rustic/wintery theme in our bedroom and thought the fake (fake fake fake!  I can't say that enough, it's fake!) fur would look nice.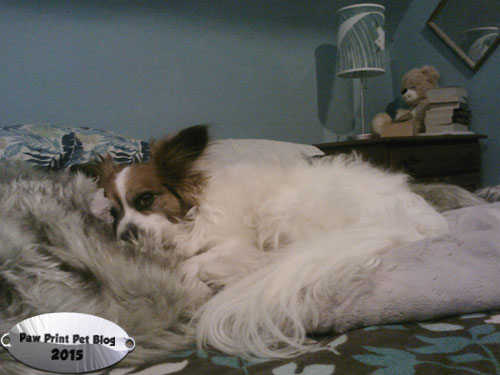 But what's ours is Kitsune's!  The new blanket was spread out nicely on our bed for all of 4 minutes before Kitsune decided that it was his and used it to make a little nest for himself.  Despite him only being 20 lbs, and the blanket being the perfect size to spread over our queen sized bed, he still manages to hog the whole thing.  It's become quite apparent to me that I essentially got an expensive 'dog bed' for my birthday.  There's no getting mad at him, look how cute he looks!
Comment below, do you have pets that like to hog your bed/blankets too?