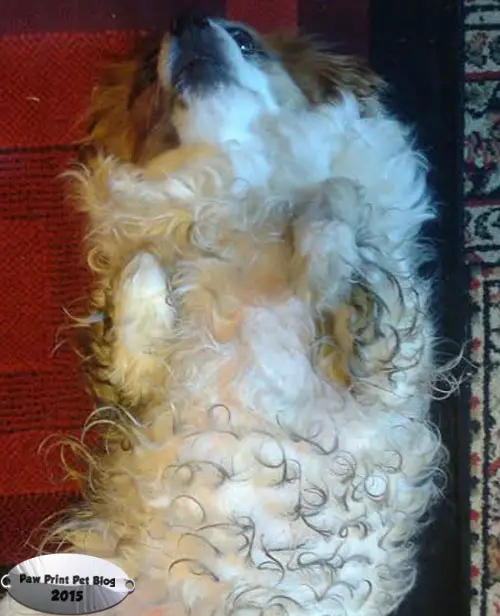 Not so wordless: The weather here has been so nice lately!  It was like someone flipped a switch.  One day it was windy, snowy, and cold, then the next the snow was melting and we had our windows open.
Spring is, by far, my favorite time of the year.  Now that it's not so bone chillingly cold anymore, I've been able to spend much more time at the park with Kitsune.  It's one of our favorite places!  The only problem?  The melting snow makes it all wet and muddy outside, and Kitsune is a long haired white dog.
At least he's white when we leave the house.  When we get back home again, not so much!
Unfortunately (for Kitsune, he hates baths!) the increase in park trips also means an increase in baths!  So much road salt, sand, and dog knows what else sticks to his fur, mostly on his belly/chest and legs, and a sandy bed isn't fun for anyone!
I'm sure soon things will start to dry out more and Kitsune will be able to spend time at the park without getting quite so messy, but for now I'm very glad that I stocked up on his shampoo!