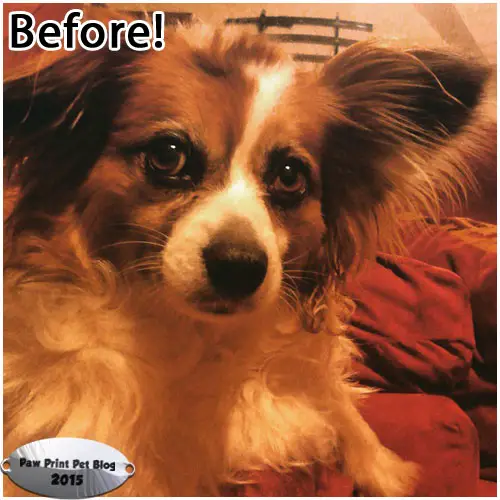 Have you noticed anything different about Kitsune lately?  If you follow us on Facebook, Twitter, or Instagram, you may have noticed me complaining about Kitsune's unruly fur.  We let it grow out for most of the fall and winter, and in that short time it got really long!
I know it's not necessarily normal for Papillons to get haircuts.  Papillon owners and groomers alike are probably cringing at this post.  But Kitsune isn't exactly your typical Papillon either.  Not only does keeping his hair shorter make it infinitely easier to keep our home clean, but, more importantly, Kitsune seems to be more comfortable as well.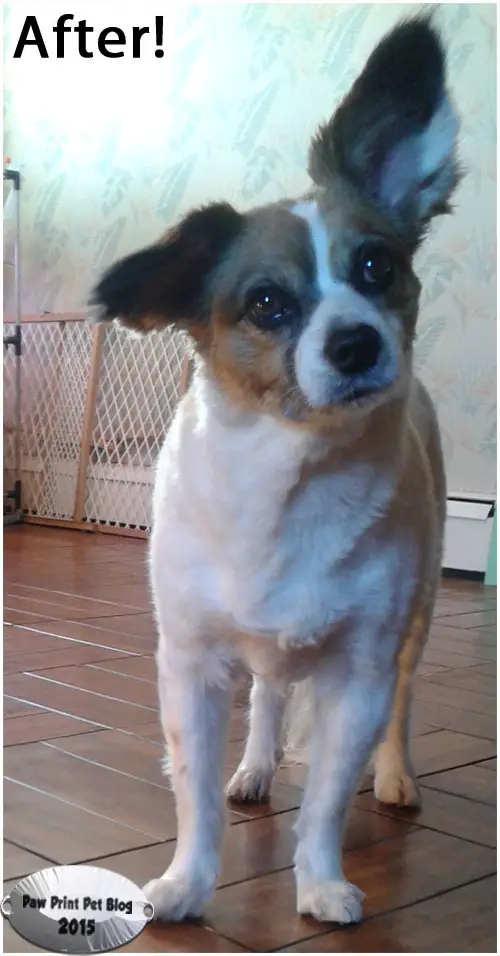 I don't take Kitsune to a groomer.  I'd be the first person to point out that I'm no expert when it comes to giving dog haircuts, but I've at least gotten a bit better at it over the years.  Giving Kit his first spring haircut each year is always a bit of a task, but we have fun with it!  It usually involves something good on TV, and lots and lots of treats!
After his first cut of the spring, for the rest of the warm months I usually just maintain his style by giving him a bit of a trim every few weeks.  You can't tell in the picture I posted today, but you've probably seen before, that Kitsune's signature style is long hair on his tail, with his body clipped short, and his ears somewhere in between those two lengths.  I think he looks really cute this way, and he really does seem more comfortable with the majority of his hair being on the shorter side.
That's a lot of words for a wordless Wednesday post huh?  That's why I put wordless in quotes!  Maybe I should call it "Not so wordless Wednesday"?
What do you think...Do you groom your pets at home, or take them to a groomer?  Does your dog have a "signature style" the way that Kitsune does?  Comment below!