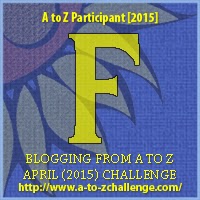 For some reason I had a hard time coming up with a pet related topic that starts with the letter F. Rather than driving myself crazy to think of something, I decided to do some shameless plugging for our Facebook page and the Paw Print Pet Forums!
What are you waiting for!? You can follow Paw Print Pet Blog on Facebook here. I try to update the Facebook page regularly, whether it be posting links to new blog posts, or just sharing pictures of adorable animals. Following us on Facebook (or Twitter if you'd prefer) is also a good way to get notifications about any upcoming contests/giveaways, and to keep up to date on the goings on of the Paw Print Pet Forums community.
Annnnnd speaking of the Paw Print Pet Forums! Hey, 'forums' start with F too! Remember forums?

If you'd be interested at all in joining us on the forums, click the link above! The forums are a newer addition to the Paw Print family. They were added to the site in 2014, and aren't exceedingly active, but we have an awesome little group of animal lovers who visit to chat regularly. We're always happy to welcome newcomers, whether you have a specific question you'd like help with, or you just want to stop by and chat.