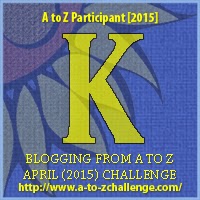 You know I've been waiting for another challenge day that I can use as an excuse to gush about another one of my personal pets.  As if I don't talk/write about Kitsune enough already!  I usually try to tone down my passion for pets when I'm talking to "normal" people.  Apparently, not everyone wants to talk about my dog for two hours.  Although I don't understand why, my dog is awesome!
For anyone who doesn't know already, aka anyone visiting my blog for the first time, Kitsune is my over-sized Papillon.  He's always been on the large side for his breed, and weights just over 20 lbs.  He is a purebred papillon, although his size, in addition to his one lazy ear and the haircut I give him, means he doesn't really look like one.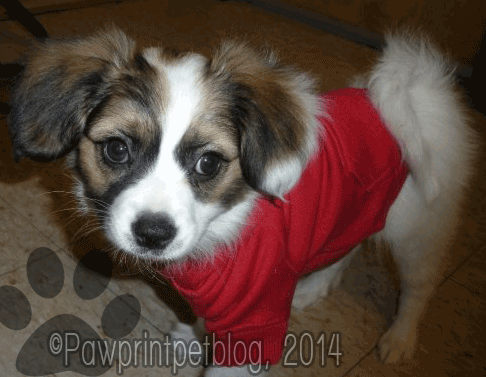 Kitsune is currently 6 years old.  His birthday is on December 26th.  My fiance and I have had him since he was 9 weeks old.  Although we had both had family dogs growing up, Kitsune is the first dog we raised on our own.  His name basically means 'fox' in Japanese.  Most people, however, just know him as Kit.  Kit is his nickname, and it's much easier to tell people he's named Kit than to deal with their confusion when we tell them it's Kitsune.
Kit is a really fun, happy go lucky dog.  He loves just about everyone he meets, is extremely intelligent, and very playful.  His favorite types of toys include plush squeaky toys, tennis balls, and food dispensing toys.  Like most dogs, he loves spending time at our local park, and also loves the beach.
Kitsune has food allergies, as well as some environmental allergies.  I have to be very careful to make sure he doesn't get his teeth on any poultry because, as well as causing hives and an upset stomach, it has caused his throat to swell up in the past.  Kitsune eats a homemade, biologically appropriate diet, and I also make most of his treats.  Once in awhile he gets commercial treats, luckily I've become an expert at reading labels to make sure we avoid exposing him to anything that could be dangerous for him.
I post a lot about Kitsune here.  He also has his own Facebook page, and YouTube account.  I get a kick out of telling people that my dog has more Facebook friends than I do!  I admit to being pretty obsessed with Kit, but can you really blame me?  He's too cute!
~ Follow Paw Print Pet Blog on our social media pages (links are on our sidebar) to keep up to date on our blog, contests/giveaways, and the adventures of Kitsune the giant papillon!  Have pets of your own you like to gush about?  You can visit the Paw Print Pet Forums to chat with other animal lovers! ~