Crazies that this is our first "wordless" Wednesday post in over a month!  You'd think that I'd have a slew of new pictures to post, since I haven't really posted any for so long.  Unfortunately I've been so busy, that I haven't really been going camera crazy lately.  But now that the weather here is nicer, Kitsune and I have been going to the park almost every morning.  You know what that means - bring on the park pictures!
These particular pictures are from last week.  We've been seeing so many snakes at the park this spring - way more than in previous years.  Kitsune is so awesome around small animals.  I can't say that he wouldn't hurt a fly, because he is quite fond of chasing any bugs that get into our apartment, but he wouldn't hurt anything bigger than a fly!  (So so sorry to anyone who is afraid of snakes!  You might want to skip this post.)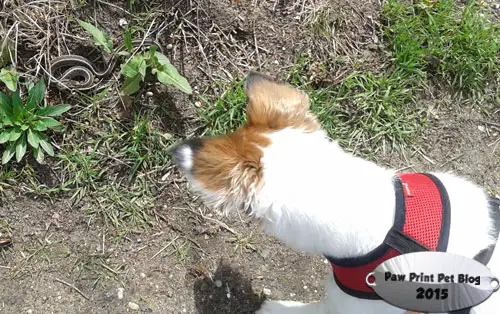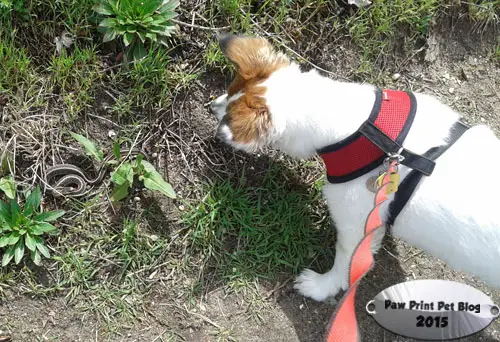 I'm pretty sure it was a garter snake, for anyone who's curious.
I hope that everyone has had lots of opportunities to enjoy the nice spring weather lately!  What are your favorite things to do when the weather starts to warm up?