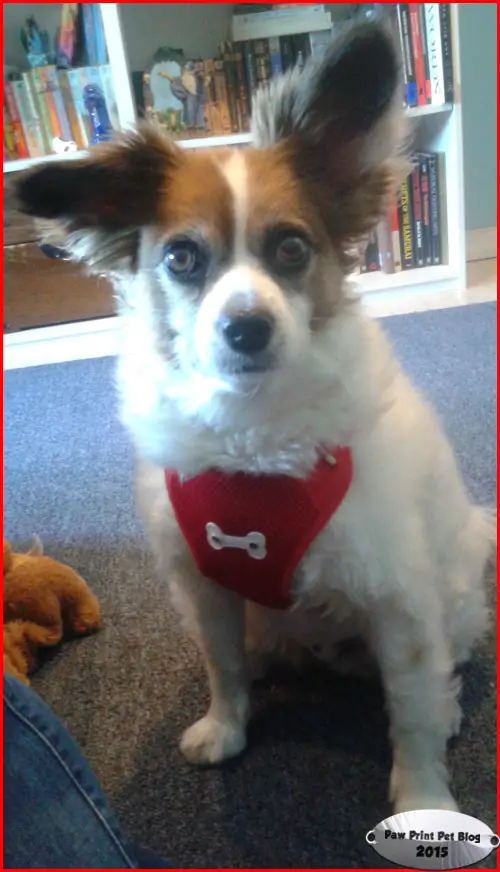 Happy Friday!  I hope that everyone has been having an amazing week.  The weather here has gotten much warmer, so Kitsune and I have been spending a lot of time outside.  Anyone who walks their dog a lot, like I do, knows that picking the right harness is important!  Selecting the perfect harness isn't always an easy task - they are not necessarily a "one type fits all" type of product.  Factors such as your dogs size, fur type, walking style, personal preferences, and more can all be factors that will impact what type of harness works best for you and your pooch.  I recently got to talk harnesses with the awesome people over at Golly Gear.  They sell products made especially for small dogs, including a huge selection of harnesses, and did an amazing job helping me select a new harness for my furry best friend.  Read on to hear more about my experience, and enter to win a $25 gift certificate to Golly Gear!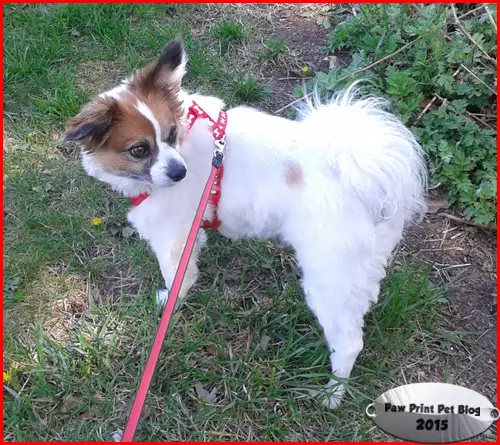 If you're having trouble selecting a harness for your small dog, Golly Gear has this really awesome DIY Harness Picker on their website.  It asks you a series of questions and then, based on your answers, shows you a few harnesses that should work for your dog.  If you have any questions, or want an even more personalized suggestion, you can fill out this questionnaire on the Golly Gear website.
Like many small dog owners, I'm kind of picky about what products I use for Kitsune.  I feel like selecting the correct harness is especially important because they are really your first line of defense for keeping your dog safe while outside.  I pretty much wrote the awesome people over at Golly Gear a mini novel explaining what I was looking for in a harness, and they recommended a couple of different ones, all of which looked awesome.  In the end we decided to try the ActiveGo harness - in red of course.  The harness we got also came with a really cute matching leash (not pictured here).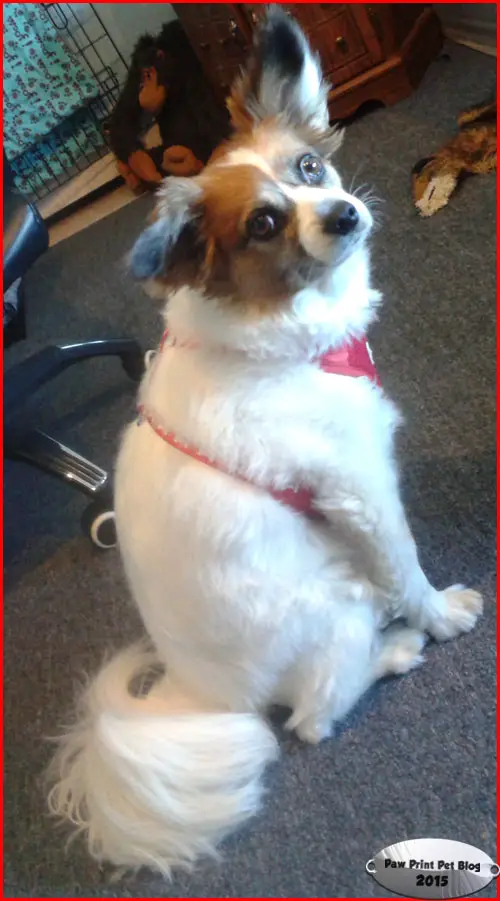 We love it!  It fits Kitsune perfectly, looks adorable on him, and most importantly it stays on him well during walks.  For a long time I always used the same brand of harness on Kitsune (Puppia - Golly Gear has them too if you want to check them out).  I've had some not so amazing experiences with other brands in the past and I think that made me a bit nervous about trying new harnesses.  But we love the ActiveGo harness suggested by Golly Gear so much that it's kind of opened me up to the idea of trying other brands again.  Maybe sometime in the future I'll check out a couple of the other harnesses that Golly Gear suggested.  That way I can change up Kitsune's look, rather than always having him wear the same harness.
If you're not in the market for a new harness, Golly Gear also carries other products such as beds, clothes, toys, and more, all catered especially for the needs of small(er) dogs.  And hey, if your "small" dog is a bit on the large side, don't worry!  My Kitsune is a whopping 20 lbs (huge for a Papillon) and Golly Gear still had plenty of stuff that would work for him.
Now the part I know you've all been waiting for!  Golly Gear was nice enough to allow me to give away a $25 gift certificate to one of my readers.  There are quite a few harness you can get on the site for under $25, but of course you can use the gift certificate on whatever you want.
The contest will remain open until May 22nd, when the winner will be selected and notified via email.  The winner will have 36 hours to respond to my email.  If I don't get a response, another winner will be selected.  The prize will be issued in the form of a $25 email code that you can use when checking out on the Golly Gear website.
a Rafflecopter giveaway
Even if you don't win, check Golly Gear out!  They have clearance and special sections if you're shopping on a budget.  I know I, for one, will be bookmarking Golly Gear so I can return for all my small dog needs!
** This post is sponsored by Golly Gear.  They sent us a free harness for review purposes, as well as the $25 gift certificate used in our giveaway.  As always, all opinions expressed are my own!  Paw Print Pet Blog only shares content that we feel will be beneficial to our readers. **