Another Wednesday already!  Can you believe that we're already almost two weeks into May?  The weather here has been a bit crazy lately!  It's not too bad today, but yesterday got up to 90*f here.  I'm worried about how hot this summer is going to get, if it's already getting this hot in May.  I'm not really a huge fan of the heat.  I think Kitsune and the bunnies agree with me - the cooler weather is more comfortable.  My gecko girls have been loving the warm weather though!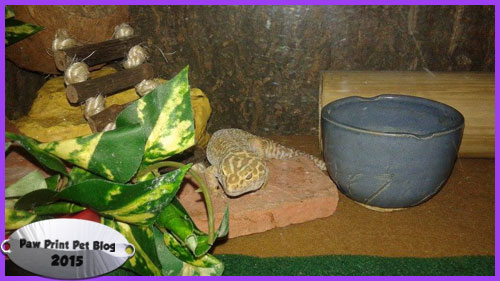 Their tanks are heated if it gets too cold, of course, so they always stay warm.  Even so, they always seem to know when the warm weather is here.  They've both been pigging out lately, and Miyuki especially has been really active.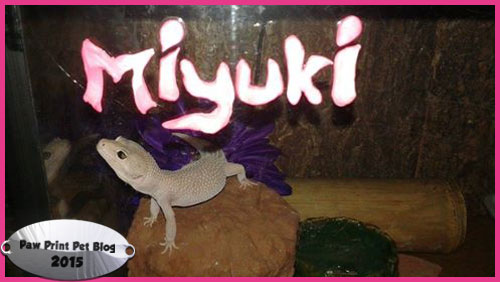 Miyuki, who is my youngest pet, will be 4 years old next month!  A couple of months ago I started buying stuff to make their tanks look nicer.  I bought them a bunch of new hides that ended up not working out as well as I hoped they would.  So I'm attempting, once again, to make them a couple of new hides.  My experience making them in the past has been kind of hit or miss.  Some of them turned out well, and I still use them in the girl's tanks.  Others, for one reason or another, were failures and ended up in the trash pretty quickly.  So we'll see what happens with the ones I'm working on now!