This post may end up being a bit of a rant.  I'm know I'm preaching to the choir here, considering my readers are animal lovers, but this is something that's been bugging me this week.  I don't understand why some people feel it's okay to (or attempt to) pick up unfamiliar dogs without at least asking the dog's owner first!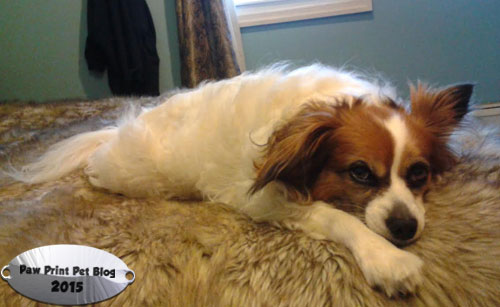 The other day I was walking Kitsune.  We were walking up some stairs at our local park.  Kit was on his leash, of course, walking calmly at my side.  We got to a landing area at the top of the stairs when another dog owner allowed his dog to approach us.  Strike one against this guy, to invade our space like that without so much as asking if it was okay to let his dog greet mine.
Luckily both dogs were friendly, but in the process of attempting to play with each other in a confined space, their leashes kept getting tangled.  I was attempting to keep Kitsune from getting too tangled up, while closely watching him and the other dog, when all of a sudden the other dog's owner picks Kitsune up, hands him to me, then walks away.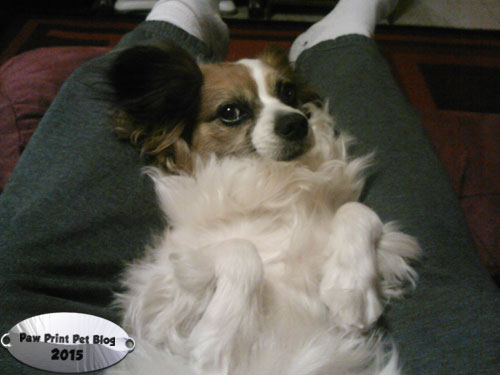 Kit was a bit out of sorts for a few seconds, but fine.  Luckily he generally tolerates being picked up without any fuss.  But I was upset.  Outside of an emergency, I would never pick up a stranger's dog, especially without asking first.  This was not an emergency, there was no reason for that guy to pick up my dog.  He should have been focusing on controlling his own dog rather than invading the space of me and mine!
You know if Kit had growled, or dog forbid bitten, that the blame would have been placed on us.  He knew nothing about Kit, about how he would react to being handled.  He could have dropped Kitsune, or hurt him in some way, especially if Kit had struggled to get away from him.  Even though nothing bad happened, I felt like I failed Kit for not reacting quick enough to prevent that guy from picking him up like that.
This is something I suspect large dogs and their owners don't have to deal with.  I always think about how I would feel if people were trying to pick me up all the time.  I think it would be annoying, awkward, uncomfortable.
Kitsune sometimes asks people he knows well, family members, to pick him up.  Then it's ok.  If I want to hold him when he hasn't asked to be held I get down on his level, pet him a bit, give him a change to reject my attention and walk away if he wants too.  I prefer to allow him to jump up on my lap himself.  I show him respect.  On rare occasions, when I have to pick him up, to put him in the bath tub or cut his nails, for example, I make sure to do so gently so he doesn't feel too uncomfortable.
Small dogs aren't toys!  If you wouldn't do something to a strange Boxer, or a German Shepard, or a Husky, you probably shouldn't do it to a Papillon, or a Yorkie, or a Chihuahua either.  In the very least, if you want to hold someone's dog, ask first!
What do you think?  If you own a small dog, have you ever dealt with this issue?