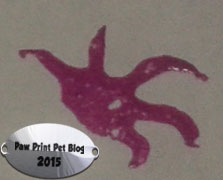 The other day I decided to have some arts and crafts time with Miyuki.  Yes, with my Leopard gecko!  A bit strange, I know.  But I've been meaning, for quite awhile now, to take prints of Miyuki's and Aurora's paws.  Back in 2013 I took prints of Haku's paws, and I've really treasured them since he passed away last September.  I thought it'd be nice to have prints from my gecko girls too.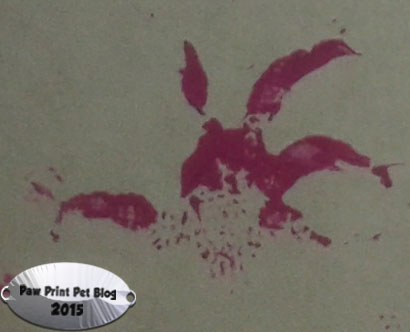 I decided to go with pink for Miyuki's prints.  It's always kind of been 'her color'.  When she hatched she was a bright bubble gum pink color, and ever since then I've been using the color pink for her.
The paint is non-toxic, of course!  I just put a bit of it on one front and one back paw, and let her walk over a piece of paper.  Most of the paint wore off as she walked around, but after we were done I cleaned her feet with a wet cloth.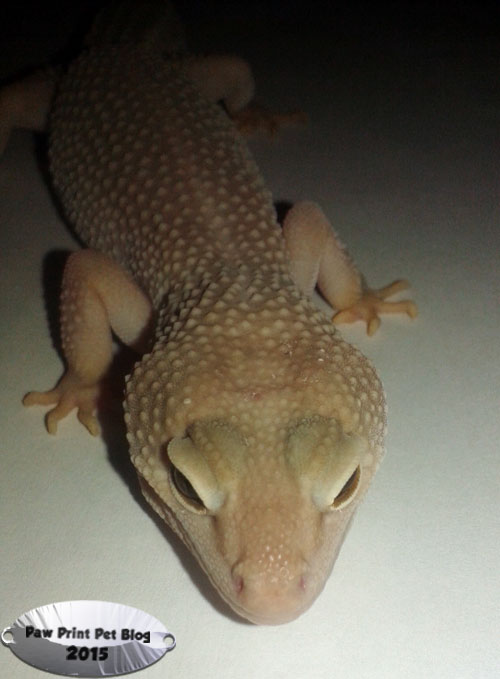 Here's a new picture of my little artist.  She's doing well.  The geckos are definitely enjoying the hot weather we've been having lately.
I'm glad I finally got Miyuki's prints.  After they dried I tucked them away in my filing cabinet.  Hopefully it will be a very long time before I'll ever need them for Miyuki's memorial.  Making them with her, as it was with Haku, will always be a happy memory.  Comment below!  What fun activities have you done with your pet recently?