This post is sponsored by petMD® Reptile Center, and the BlogPaws Professional Pet Blogger Network. I am being compensated for helping spread the word about Reptile Ownership, but Paw Print Pet Blog only shares information we feel is relevant to our readers. petMD and PetSmart are not responsible for the content of this article.
Probably something that most of my Paw Print readers don't know about me, is that I'm a huge dragon fan (yes, I have interests outside of my pets).  As much as I may wish that the dragons of my fantasy novels were real, that unfortunately doesn't appear to be the case.  However, my love for dragons led me to discover another passion of mine - the joy of keeping reptiles as pets.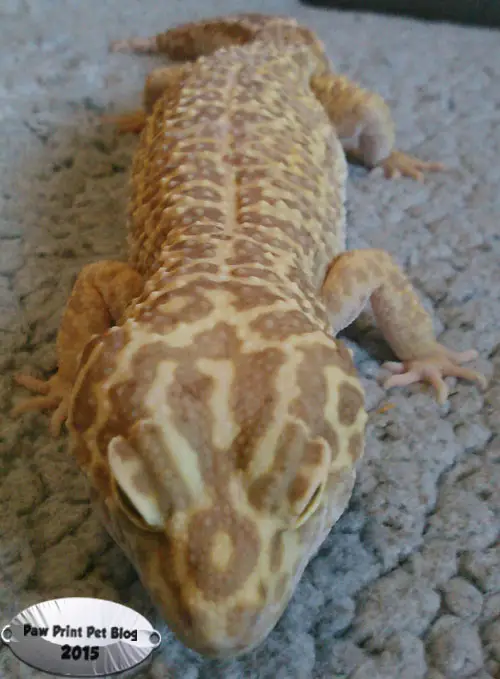 Over the years I've been blessed to have shared my life with everything from a paralyzed iguana, to aquatic turtles, to snakes.  Currently I am owned by my two leopard geckos, Aurora and Miyuki.  They're awesome little critters, and I often blog about them here.
Reptiles can make amazing pets for the right people.  They come in all shapes and sizes.  Some species, such as leopard geckos, are easy to care for even for beginners.  Reptiles can be great pets for people who may not have the time, space, and/or ability to care for other animals such as cats or dogs.  It's important to remember, though, that reptiles can have some pretty specific care needs.

Before getting a new reptile it's important to research, research, research...then research some more!  Find the species of reptile you think will fit best into your life, than make sure you're able to provide it with everything it will need to live a long, happy, healthy life.  A great place to start your research is petMD®'s new Reptile Care Center.  There you can read interesting reptile articles, test your knowledge with quizzes, read health care tips, and learn what to do in an emergency, among other things.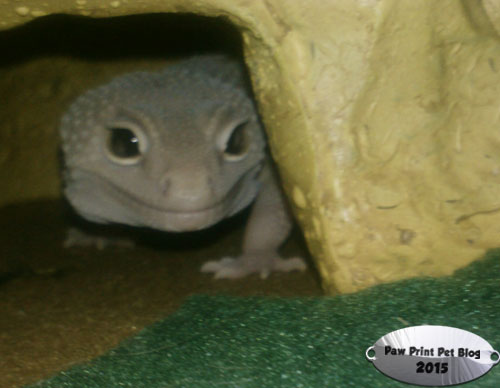 If you've already decided that a reptile is the right pet for you, or you have a scaly friend who could use some new supplies, check out PetSmart's Reptile Mega Month sale! They currently have some pretty impressive prices on reptile supplies.
Reptiles can be such rewarding pets, as long as you are prepared to meet their unique care needs.  While it's true that I can't snuggle with my geckos, or take them outside for walks, I love spending time decorating their cages, and seeing how excited they get when they see me (they know where their food comes from!) always makes me smile.  Whether you have admired reptiles since childhood, perhaps because they remind you of majestic dragons, or the dinosaurs of old, or you are just discovering your passion for reptiles, keeping them as pets can be both fun and rewarding.  Just make sure to do plenty of research on reptile care before adding a new one to your family!
Comment below!  Have you ever had a reptile as a pet?  If you could keep any type of reptile, what would it be?