Happy Wednesday everyone!  Today I just have some good 'ol fashion Kitsune pictures to share.  I feel like I haven't been posting as much about Kitsune lately, and it's been awhile since I've shared any new pictures of him.  So I'm going to remedy that!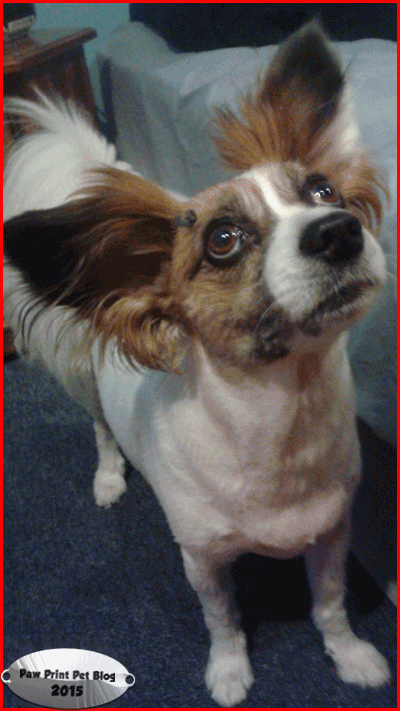 Yes, he got a haircut recently.  These pictures are all from last Tuesday.  He was walking around with this weird piece of fabric type stuff on his head.  I think it might have come off of one of his toys.  I was cleaning that day and Kit likes to "help".
I noticed my pictures have been grainy looking recently.  I'm not an expert, but I think I may be saving them as the wrong file type.  I'll have to keep a closer eye on that from now on.
Kit is doing really well, by the way.  He's not too crazy about how hot it's been here lately.  We keep it as comfortable as possible inside.  He's been spending a lot of time playing indoors since it's been too hot to spend any significant amount of time outside.  "Playing" sometimes being with his toys, but he's still a little trouble maker when he gets bored.  Yesterday, while I was in a meeting for work, he decided to TP the whole apartment!