As much as I'm looking forward to the fall (I'm really more of a cold weather creature), it's just crazy that today is the last day of July already!  I hope that everyone is having a fun summer.  This month has been pretty busy for me - I've been working a lot plus have had a ton of reviews to post about here. I feel bad that our July Pet Gift Box review got pushed all the way to the last day of the month, but at least it's still July right?
I'm just going to jump right into it here and share what we got in our July box!  This month's theme, much to Kitsune's delight, was "Bark-B-Que".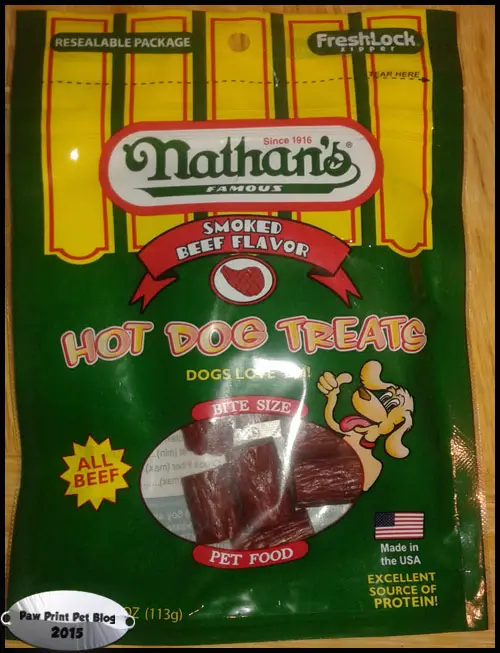 First up we got two bags of treats.  Kitsune loved his Nathan's Famous smoked beef flavored hot dog treats.  They were shaped like little hot dogs, smelled like jerky, and are made from all human grade ingredients.  I've been taking these on walks with us to use as training treats, and Kitsune apparently loves them even more than he loves chasing pigeons and cats!  (That's a lot!)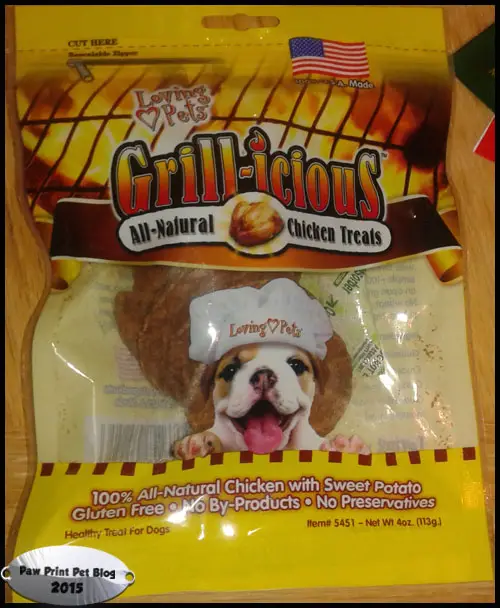 Growing up in my house, you couldn't have hot dogs without burgers!  We also got a bag of Grill-icious treats.  They look like mini burgers, but are all natural chicken treats.  The only two ingredients are chicken and sweet potato!  I wish Kitsune could have tried these, but he can't eat chicken.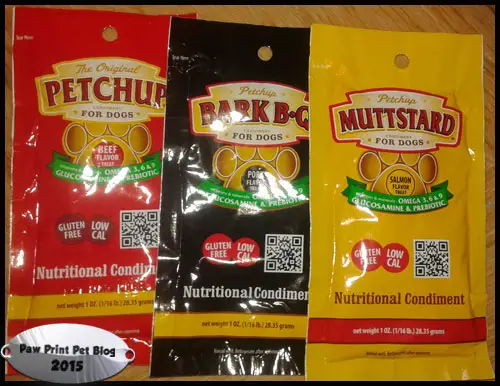 The Canine Condiments were probably our favorite thing in this month's box!  We got sample sizes of Petchup, Muttstart, and Bark B-Q.  They are basically food toppers that contain things like omegas, glucosamine, and prebiotics.  Kitsune loves the ones he's tried so far.  He doesn't eat kibble, but still enjoys these on his food.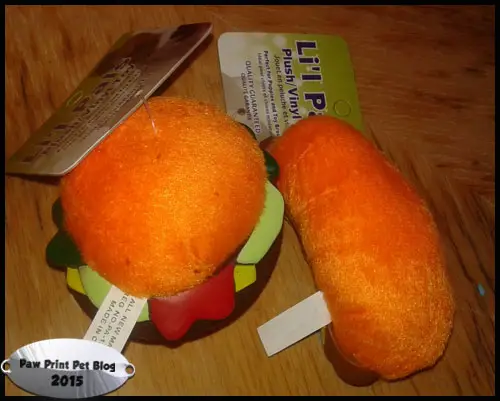 These toys were really similar so we'll group them together.  We got a little hot dog, and a burger buddy.  Both toys have rubber parts, but they are wrapped up in plush 'buns', and have squeakers as well.  I guess the plush part of the toy cancels out the rubber, because Kitsune has been playing with these and he doesn't usually want much to do with rubber toys.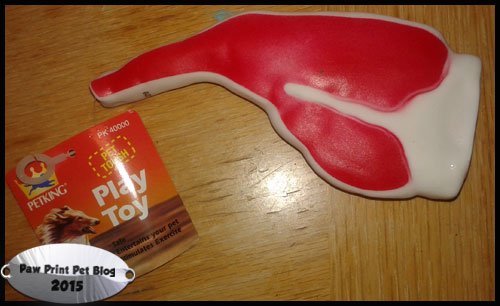 Lastly we got a rubber steak toy.  This one Kitsune wasn't interested in - but that, of course, doesn't mean other dogs will feel the same way!  Each dog will have his/her individual preferences about what type of toy they like to play with.
If you're interested, be sure to check out our List of Subscription Boxes for Pets, and some of our past Pet Gift Box reviews.  You should still be able to use the coupon code "kitsune' during checkout to get 25% off of your first Pet Gift Box. Thanks for reading!  Stay cool, and enjoy the start of August!
**Disclaimer:  This post is sponsored by Pet Gift Box.  We received June's Pet Gift Box free of charge in return for our honest review.  As always, Paw Print Pet Blog only shares information we feel is relevant to our readers.  This post contains affiliate Amazon links.