I've been trying to spend a bit more time with the bunnies.  Yesterday I was sitting on the floor with them and got a few new pictures, mostly of Poppet.  I tried to get some of Barnaby too but he wasn't really interested in hanging out with me.  Typical Barnaby!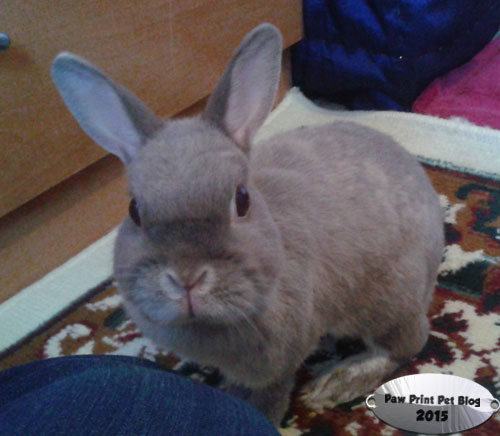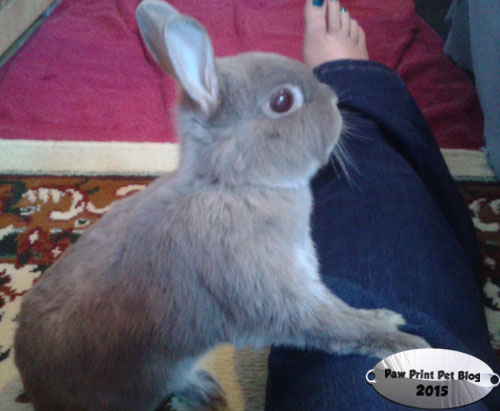 It kind of works out that the pictures are mostly of Miss Poppy, because I actually have a bit of news about her.  I recently put a few things together, and started to suspect that Poppet might actually be deaf.  I strongly believe that she is either completely deaf, or else has very limited hearing.  I know what you're thinking ..."But those ears!"  We have an appointment for Poppet to see the vet soon (this isn't an emergency situation) and will hopefully learn more then.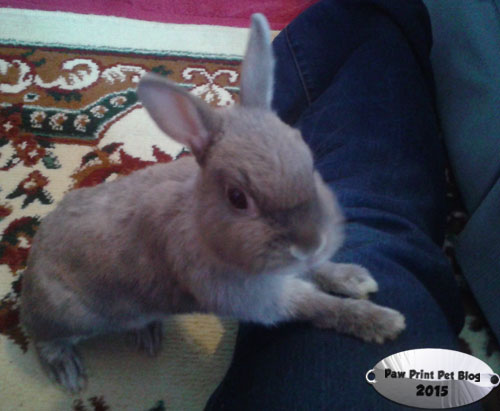 Even if she is deaf, don't feel bad for her!  She's certainly not letting it hold her back at all.  She's been doing very well lately.  She has this adorable habit lately of putting her front paws on me.  You can see her doing it in some of the pictures here.  She does it a lot!  I don't know why, but it's really cute.
To not completely leave Barnaby out, I did get this one picture with him in it.  All the rest I got of him either came out really blurry, or so dark that you can barely see the bunnies.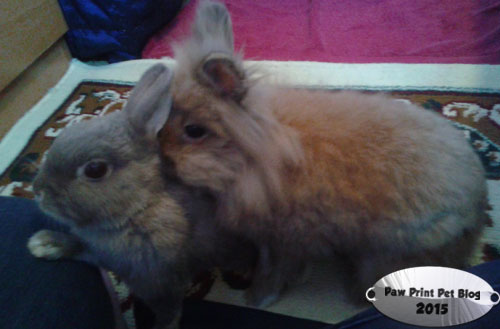 Thanks for reading!  I hope everyone is having an awesome week so far.
--------------------------------------------------------