To quote Doctor Who (not my favorite reincarnation of the Doctor, but still)  "bow ties are cool".  I don't think I've ever seen anyone look quite so adorable in them as Kitsune does!
My fiance and I have been spending quite a bit of time lately working on rearranging our apartment.  In the process we've been going through bags/boxes of items that we haven't seen, in some instances, for years.  This, long story short, is how Kitsune came to inherit my fiance's meager bow tie collection.
I don't think I've ever actually seen my fiance wear a bow tie, but they look adorable on Kitsune!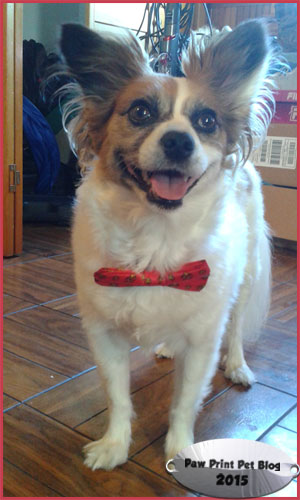 I have a sudden urge to spend my hard earned money getting more bow ties for my dog...