We've almost had our new puppy, Fenrir, for a month now!  The past couple of weeks have been a lot of fun but, as you can imagine, a lot of work too.  Although I'm the one doing most of the work when it comes to caring for Fen, adjusting to having our new pack member has been a big change for everyone -  Kitsune most of all!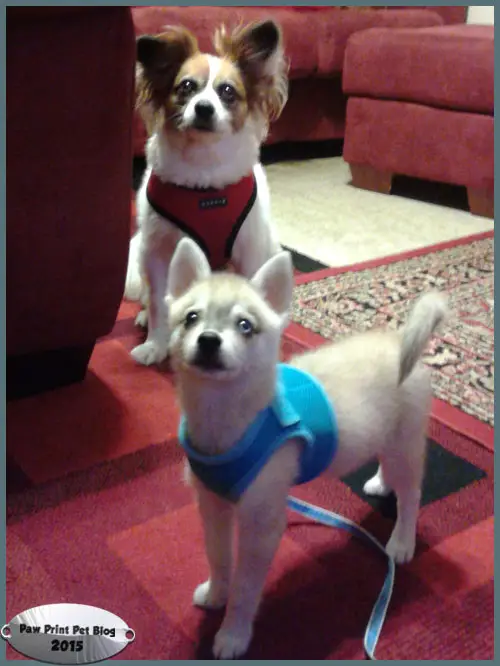 Kit and Fen's relationship is still a work in progress at this point - although things are getting better everyday!  Kitsune is a really sensitive dog and I didn't feel that making him deal with a new puppy 24/7 right off the bat was the best approach.  So Kit and Fen have supervised play times a couple of times a day, and a joint training session at least once a day, but are otherwise kept separate, for now.  The goal is to eventually have them both free reigning the house together.
Kit was a bit unsure of the new puppy at first but now looooves to play with him!  I think they'd chase each other back and forth around the house for hours if I let them!  But Kit does seem to be appreciating his breaks from the puppy, so he can get in his much needed naps.  Being a big brother is tiring!