Awhile back I learned that Amtrak had started to allow small pets on a very select number of trains.  Unfortunately that didn't include any of the Amtrak lines near me - until recently!  Amtrak recently announced that they'll be allowing small pets on select trains in the northeast US.  According to their website they'll only allow cats and dogs - and only those under 20 lbs.  Kind of puts a damper on my train travel plans since Kitsune, while in a carrier, would be over Amtrak's size limit. 
Traveling seems to be one of those things that a lot of people end up sacrificing if they have a lot of pets.  I know I certainly have.  It's been years since my last vacation, mostly because I don't like leaving my pets behind, and traveling with 6 pets in tow would be no easy task.  I used to be comfortable taking Kitsune on trips with me and leaving my rabbits/geckos behind with pet sitters.  But now that Barnaby is older, and Poppet is prone to health issues, thinking about leaving the rabbits is something that makes me really nervous.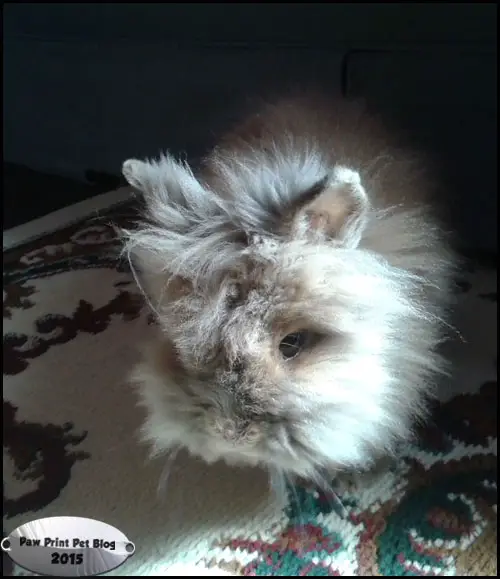 I know it's early still to say this but the holidays are fast approaching, and I'm sure some of you have already begun thinking about your travel plans.  If you're able to, taking your pet on vacation with you can be a lot of fun.  Make sure you plan your trip ahead of time, to make your traveling day as stress free as possible for you and your pet.
For those of you traveling by car, here are some pet travel tips:
 Keeping your pet in his/her crate or carrier during travel can help to ensure your pal's safety and comfort.  It will decrease the chances of your pet distracting you while you're driving.  You can work towards getting your pet used to his carrier before your trip, so it becomes a comfortable/familiar place for him.  Always be sure to secure your pets carrier inside your car so it doesn't get jarred around too much during your travels.
If you plan your trip far enough ahead of time, you can use the extra time to gradually get your pet used to spending time in the car.  Help your pet get used to his crate, even take him on short drives so he gets used to the movement of the car.
Remember not to leave your pet alone in your vehicle.  There's been a lot of awareness raised lately about the dangers of leaving a pet in a hot car, but cold weather can be just as dangerous.
Keep in mind that it's not uncommon for pets to suffer from motion sickness.  It's usually best to feed your pet at least three hours before your trip starts, depending on species.  Keep in mind that some pets, such as rabbits, should not go without food even while traveling.
It might look fun, but don't allow your dog to stick his head out the window.  Flying objects can cause injury, especially to sensitive eyes.
Create a pet travel kit to bring along with you.  It can include items such as a favorite toy, travel papers, food, a first aid kit, and cleaning supplies.  Keep in mind that pets may make messes in your car, especially if they are not used to traveling, so plan accordingly.
I mentioned travel papers.  Especially when traveling across state lines, make sure to bring your pets vaccination records.  Also make sure your pet has some form of ID - a microchip, collar, and/or a travel tag that you can attach to your pet's carrier.  Since you are traveling, make sure the contact number listed is one you'll be able to access while away from home.
If you are traveling by some means other than car, it's important to plan ahead of time.  Some forms of public transportation that allow pets require you to check in earlier than normal if you have a pet with you.  Not all trains (etc) allow pets so call ahead to make sure.
Make sure that once you reach your destination your pet will have a safe place to stay, whether it's at a family member or friend's house, or in a pet friendly hotel.  Remember that traveling, then being in new surroundings, can be a stressful experience for your pet.  Some pets will take better to traveling than others.  Make sure you provide your pet with a quiet, safe place to relax and de-stress.
Comment below!  Do you, or have you ever, traveled with your pet(s)?  What are some things you did to make sure it was a pleasant experience for everyone?