Happy Friday!  You guys know I love doing these subscription box reviews on Friday.  They are always so much fun!
Last weekend we received our November Pet Gift Box.  I know I always say this - but the timing was perfect.  I had to work Saturday, but work from home so I'm always looking for fun ways to keep the puppers entertained while I work.  This month's Pet Gift Box theme was Thanksgiving.  I really can't believe it's almost Thanksgiving already! 
I know I've been doing these Pet Gift Box reviews for awhile.  Most of you probably know all about it by now, but for anyone new - Pet Gift Box is a monthly pet subscription box that caters to both dogs and cats!  The boxes we review are for a small (20 lb) dog.  I have two dogs now, both small, so they usually share the monthly goodies.
To get a good idea of the type of stuff Pet Gift Box sends, you can check out our past reviews as well as this one.  Here's what we received in our November Thanksgiving box...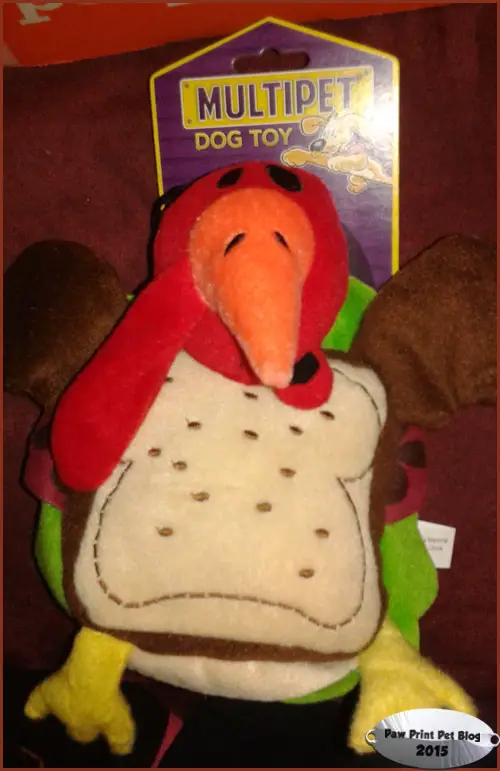 Multipet Tom The Turkey Toy: This was the only toy sent in this month's box.  It's a plush turkey toy, and does have a squeaker.  The wings make crinkle sounds too.  I think it's funny that it looks like a combination of a turkey and a sandwich.  Just a note, since I know some pet parents like to know this info, this toy is made in China.  Despite how cute it is, I've so far resisted giving it to my boys.  Lately I've been trying to resist the urge to give them every toy we receive as we now have two huge, overflowing, toy boxes.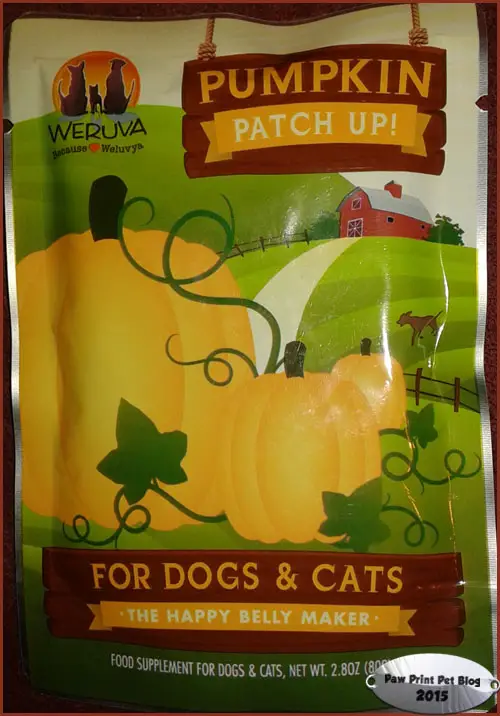 Weruva Pumpkin Patch Up Supplement: Next up we got a 2.8 oz pumpkin supplement.  The only ingredients are pumpkin and water.  Pumpkin is a good way to provide fiber is your pet is experiencing tummy issues, and my dogs seem to enjoy the taste.
I always keep canned pumpkin on hand in case one of my dogs needs it.  My rabbits also really enjoy it.  I don't think I'd purchase this product normally, since it seems easier/cheaper to me to just buy canned pumpkin at the grocery store.  Even so, my older dog Kitsune enjoyed this as a meal topper.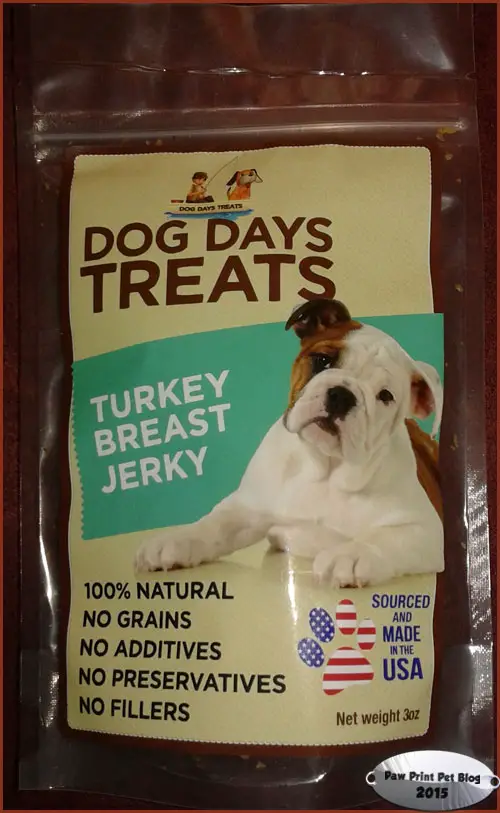 Dog Days Turkey Breast Jerky:  Kitsune can't have these because of his food allergies, but luckily Fenrir can.  They are basically strips of dehydrated turkey.  Turkey is the only ingredient, and these are sourced and made in the USA.  Fen really likes these!  I guess because he's so small, these end up being a bit of a chew for him.  It doesn't take him too long to chew threw them, but long enough that they are more than a quick treat for him.  I think a bigger dog would probably go through them much faster, but little Fenrir is still only around 5 lbs.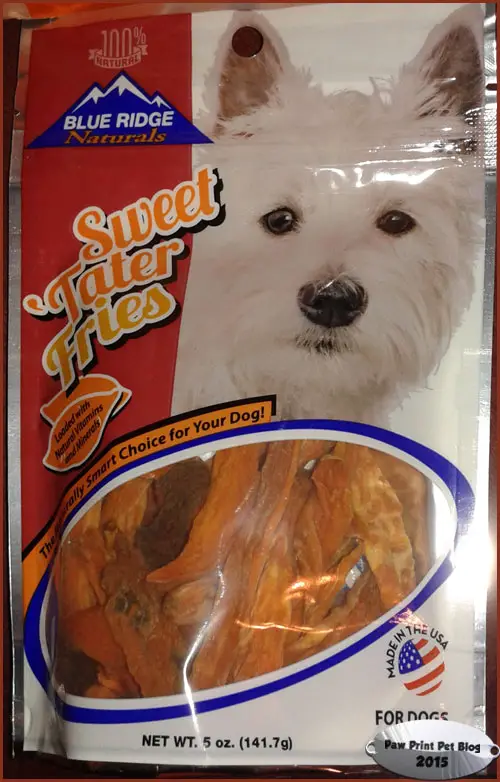 Sweet 'Tater Fries: These treats are also made in the US.  They are basically strips of dehydrated sweet potatoes.  I've made dehydrated sweet potato treats for Kitsune before and while he likes them, he doesn't go crazy for them.  He pretty much had the same repose to these.  He'll eat them when I offer them, as long as he doesn't have anything better to do, but they're not a high value treat for him.  Fenrir though, seems to enjoy these a lot more than Kitsune does.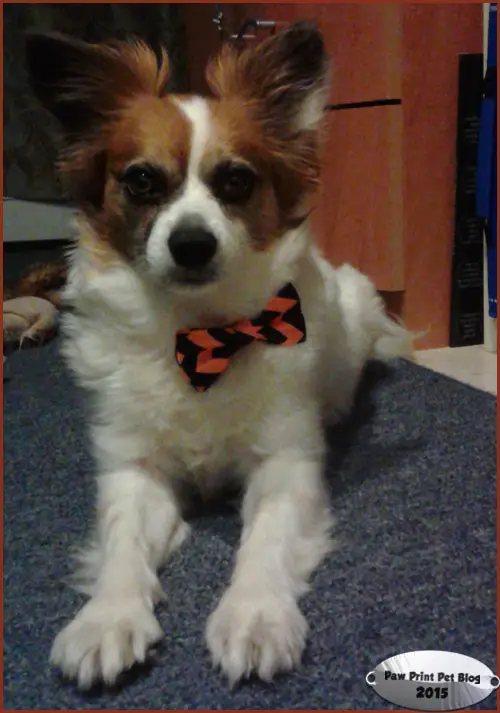 Holiday Bowtie: This is my favorite item in our November box!  Look how adorable it looks on Kitsune!  It's funny, because I actually started putting bow ties on Kitsune a couple of months ago.  I think they look so cute on him, and less people mistake him for a girl when he's wearing them.  He had a couple of bow ties in his collection already, and now he has one more!  This item didn't have a tag on it and I kind of wish it did because I'd love to look up the brand and potentially buy more.  The clip on some of the bow ties we have don't really seem dog friendly - they come unclipped and fall off.  But the clip on this one has held up really well so far.
There you have it, our November Pet Gift Box!  Did anyone else get a Pet Gift Box this month?  Did you get the same items we did?  What did your pet think of them?
**We received our Pet Gift Box for free in exchange for our honest review.  We were not compensated for this review and as always, only share content we feel will be beneficial to our readers.