How crazy is it that Christmas is only a week away?  I wanted to get this post up weeks ago, but life has been kind of hectic lately.  Christmas shopping is another thing that kind of got put on the back burner this year, so now I'm stuck doing all my shopping super last minute.  Most of you are probably already done shopping!  For my fellow procrastinators out there, if you're looking for some ideas on what to get your furry best friend this year, maybe this post will help!
Despite being so late that it might not be helpful to most of you, I just couldn't skip doing a "Kitsune's gift list" this year!  I've been posting one every year since 2012!  You can still check out our 2012, 2013, and 2014 lists.  They may be from prior years, but many of the items we posted about are timeless and would still make great gifts in 2015.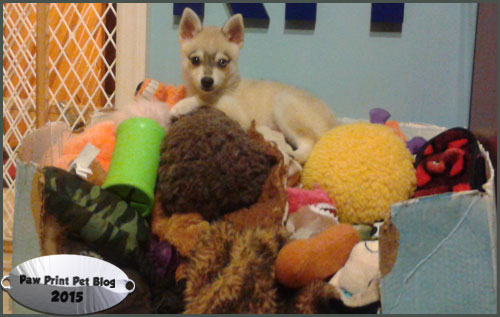 I'm going to do our list this year a bit differently than other years.  To be honest, we actually didn't purchase many dog toys/treats in 2015.  Kit and Fen already have an insane amount of toys, and most of the treats I give them are home made.  I was afraid that if I did another 'top 10' list this year, that a large number of the items listed would be repeats from previous years.
This year, I'm going to list our top categories of items, and then link to some of our favorite items within each category.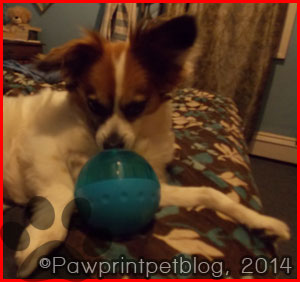 First up is puzzle toys!  Keeping two very active dogs busy can be challenging.  Since getting our new puppy, Fenrir, puzzle toys have been a real life saver!  Toys like IQ Treat Balls and Tug-A-Jugs are fan favorites around here!  They keep my boys busy, active, mentally stimulated, and well fed!
What dog doesn't like treats?  Last month we had the opportunity to review treats from One Dog Organic Bakery.  The boys both really liked them, and I loved how willing the company was to customize my order due to Kitsune's food allergies.  I'm not sure, since I'm posting this so last minute, if you'd be able to get treats from One Dog Organic Bakery in time for Christmas, but I'm sure your dog won't mind if they get to you a little late!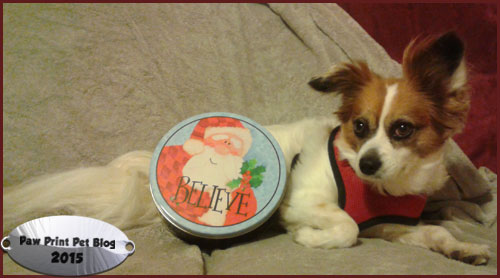 I'm also a big fan of homemade treats!  They are fun to make, you can customize your treats according to your dog's needs/preferences, and often times you can make them from ingredients you already have on hand.  I have a few friends with dogs who will be getting fresh, homemade dog cookies from me this year.  Whether it's for your own dog or a friend's, a dog treat recipe book, and perhaps some dog themed cookie cutters to go with it, can bring joy to your dog all year 'round!
Chew, Chew, Chew it up! Like puzzle toys, with a puppy around chew toys have been a real life saver for us.  Or, I guess, more like a shoe, drywall, book, anything else Fen can get his teeth on saver.  Great for keeping teething puppies busy, many adult dogs enjoy a good chew as well.  Kitsune has a funny habit of saving his chews for bed time.  He likes to chew them in bed before going to sleep.
Himalayan chews are still popular in our house.  This year we also came across Jones Natural Chews.  Their verity bag contains 20 high quality chews, things like bully sticks and pigs ears, and is very reasonably priced.
My dogs love toys.  Like I mentioned, I haven't been going crazy buying them toys this year.  What type of toy you get your dog should depend on your dog's preferences.  I used to never buy rubber/plastic type dog toys because Kitsune wanted nothing to do with them.  Fen, though, actually does enjoy these types of toys.
Recently we discovered flirt poles.  You can buy them online, but they are actually really easy to make yourself.  If you have a lot of dog toys, like we do, you can tie old toys to the rope on your flirt pole to make old toys exciting again!
Look for high quality, durable toys.  Stuffing free toys work well for dogs who live to destuff toys.  Recently I started being more careful about avoiding toys made in China.  We have so many dog toys, that there's really no reason for me to buy ones that aren't optimal.  Plus, I love supporting smaller, US based companies.  Durability is also really important.  A toy that breaks the first time your dog gets his teeth on it isn't any fun.  Well, your dog might think it's fun - but it won't be for long.
Subscription boxes are fun!  Subscription boxes for pets have seemingly gained quite a bit of popularity.  With so many boxes to choose from, there is something for everyone!  Sub boxes are awesome gifts for the pup who has it all.  I've been a pet blogger for over 5 years now, and often write product reviews.  I like to think I do a pretty good job at keeping up to date on what types of pet products are out there.  Even so, on many occasions, I've received items in sub boxes that I had never heard of before!
We've been reviewing Pet Gift Boxes, and Pooch Perks boxes if you want to check out our reviews.  We've also reviewed quite a few other boxes, check out our subscription box list (link above and on our sidebar) for a list of available boxes, including some we have personally reviewed.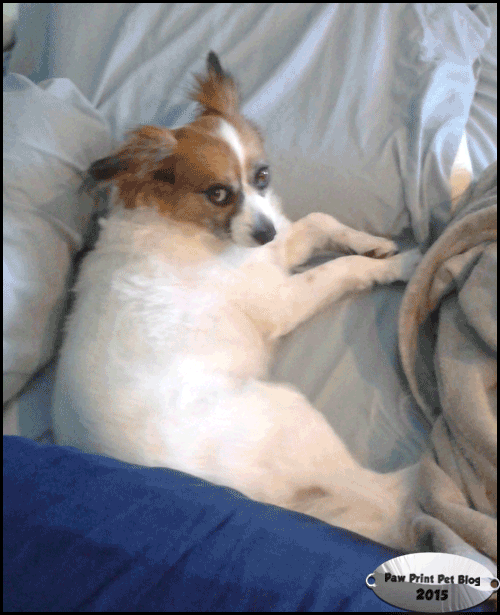 I've said this once - I'll say it 1,000 times: The best gift you can give your pet is your time!  Pets aren't materialistic.  As the saying goes, the best things in life are free.  Toys are fun.  Treats and chews are great - but most pets love nothing more than just spending quality time with their families.  Whether you and your dog snuggle up on the couch, go to the park, work on training in the kitchen, or play in the yard, this holiday season make sure to set aside some extra time for your pets!
The holiday season is a crazy time of year for most people.  On top of our everyday commitments, there's lots to do to get ready for Christmas.  Spending time with our pets isn't only awesome for them, but for us too!  Holidays should be about spending quality time with family after all - furry family members included!