I choose to surround myself with life - my amazing pets - knowing full well that unfortunately, dealing with death is the ultimate consequence of loving creatures whose lifespans are so much shorter than our own.  Poppet lived most of her life in a tiny glass aquarium.  She was found without food, without water, with slightly deformed back legs from years of neglect, skinny, and sick.  She was brought to a shelter full of loud cats and dogs, labeled as aggressive and slated for euthanasia.  Our poor girl was going to be killed without ever having a chance to know what it felt like to have a good life.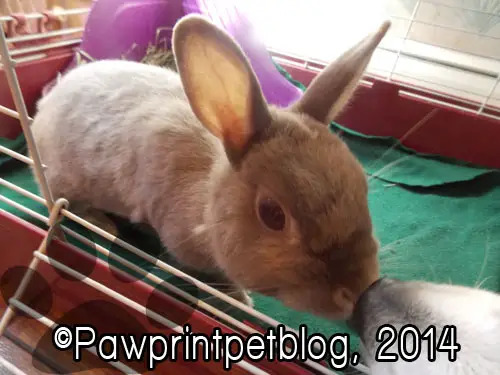 That's when she entered my life.  Something about her spoke to me and, despite previously saying that I wasn't going to adopt any more rabbits, I couldn't turn her away.  She was suppose to be a foster bunny.  I was going to keep her just long enough to help her heal and then move on, but she very quickly became a member of our family.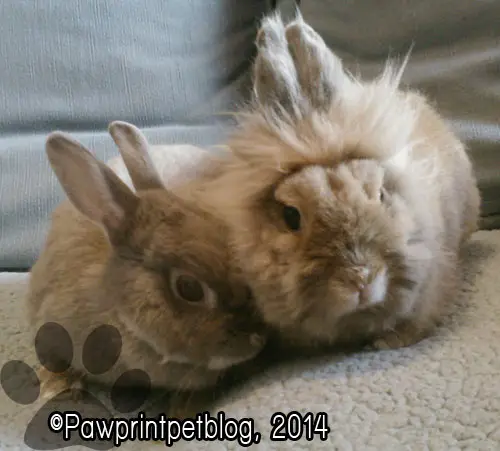 Unfortunately, coming from such a horrible past left her body broken.  We battled health issue after issue with her, always overjoyed when she pulled through.  Our little fighter.  Her body may have been weak, but her spirit was strong.  For the first time in her life she learned what it was like to have unlimited fresh water, food, and love.
Love really was the name of the game for Poppet!  Despite being labeled as aggressive at the shelter, she was the sweetest rabbit I have ever had the pleasure of meeting.  She loved everyone, from humans to dogs and everything in between.  She very quickly bonded with my senior bunny, Barnaby, and for over a year the two of them were inseparable.  I used to describe Poppet as a little sponge - soaking up every little bit of love and attention she could get.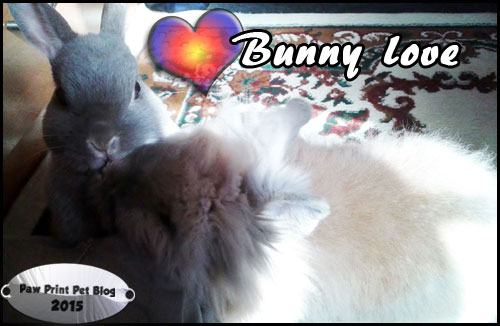 As her personality blossomed, her body continued to fail her.  She came to us with a horrible UTI/bladder infection, and suffered from numerous bouts of GI Stasis.  Her back legs were slightly malformed.  It wasn't really obvious, but caused her to walk more on the sides of her feet instead of the bottom.  We went to great lengths to make the floor in her cage and the room her and Barnaby shared soft and well cushioned so that she could walk around without being in pain.  We discovered that she was almost entirely deaf, which luckily didn't seem to impact her life much.  More recently she was fighting off an eye infection, and in the process suddenly lost a good deal of weight despite continuing to eat as normal.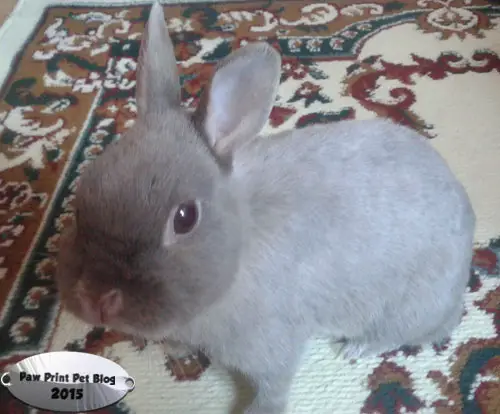 It was too much.  Despite fighting as hard as we could, with an amazing team of rabbit savvy vets behind us, in the end we weren't able to erase the damage that years of neglect did to her little body.
Poppet passed away at home, peacefully and without pain, the afternoon of December 17th.  I miss her so much.  Barnaby misses her even more.  He never left her side, from the moment he met her until she took her last breath.  Poppet was the love of his life, and he was hers.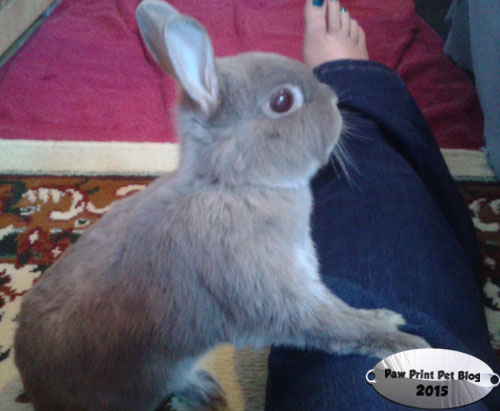 We only had her for just over a year.  What brings me the greatest comfort is knowing that she got to experience what it was like to live with a family who loved her.  She didn't want for anything, had constant companionship, plenty of space to play, all things she experienced for the first time when she came here.  If I hadn't agreed to take her that day in September, she would have been euthanized knowing only neglect, hardship, and pain.  Our little girl deserved so much more.  I wish I could have given her a million years of happiness - but one will have to do.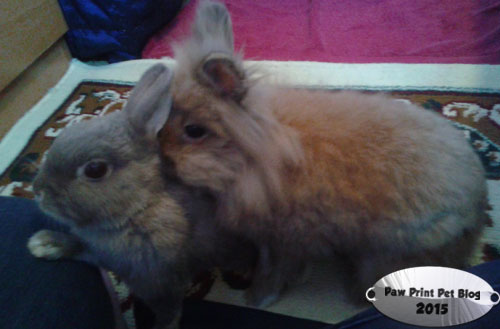 This next picture is one of the last I took of her.  It's from last week's Christmas photo shoot, and is one of the images we used on our Christmas cards this year...
Binky free, sweet Poppet.  You may have only been in our home for a short time, but you will be in our hearts forever.