From our pack to yours, we want to wish all our readers a happy, healthy holiday!  Even if you're not celebrating Christmas this week, we hope you all have an awesome week and a fun weekend.
The other week I did holiday photo shoots with all the pets.  I've been sending out cards with pictures of our crew every year for a couple of years now.  This year ended up being a bit bittersweet, because the holiday pictures I took of Poppet turned out to be the last pictures I ever took of her.  It's sad to see our holiday cards with her on them, knowing that she's not actually here to celebrate with us.  But I'm glad that I have lots of pictures of her to look back on.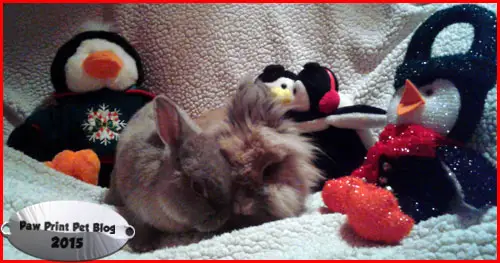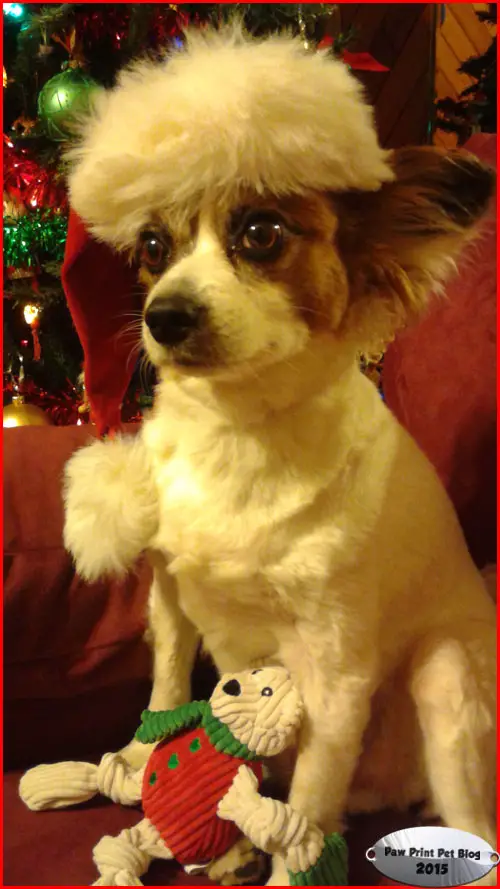 Of course I got photos of all the other pets as well.  I was going to wait until Friday to post these, since Friday is actually Christmas, but then decided to put them up early.  The day after Christmas is Kitsune's birthday, so the plan is to have his yearly birthday video ready to post by then!
Out of all the holiday pictures I took this year, Kitsune's is my favorite.  I like how the lighting turned out in his, and he just looks so adorable in his Santa hat.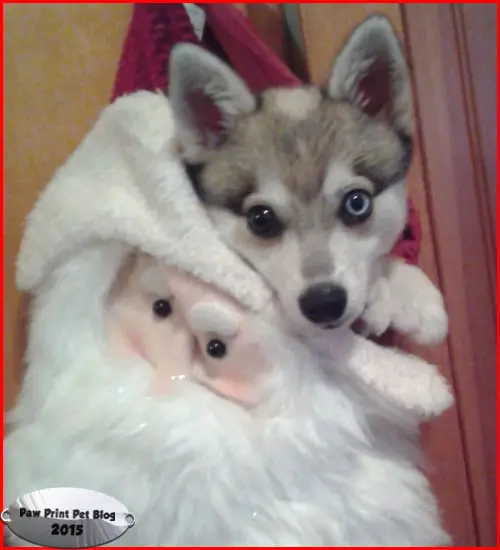 I wanted to point out that in Fenrir's photo yes - he's in a stocking.  You can't tell from the photo, but the stocking is hanging just barely above the ground and Fenrir is being held from below.  I cropped the photo to make it look cuter, but didn't want anyone to think I'd put my pup in danger to get a cute photo!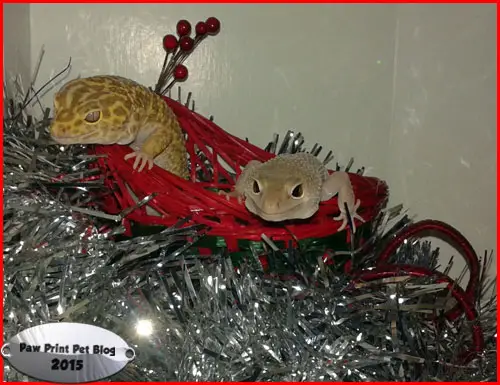 What's everyone doing to celebrate the winter holidays this year?  We'll be hosting a small dinner tomorrow night and then exchanging gifts on Friday.  I got lots of new stuff for the dogs, and can't wait to watch them open their gifts!  Barnaby and the geckos are getting stuff too, but don't open their gifts on their own.
Happy holidays!  I hope everyone gets to spend this week surrounded by loved ones.