The dynamics of my pet pack are very interesting at the moment.  On one end of the spectrum I have Fenrir, my 5 month old puppy.  He's playful, hyper, and still has a lot to learn about the world around him.  Although he's starting to be a bit more independent now, he's still very much a needy puppy.  He needs frequent bathroom breaks, and plenty of mental and physical exercise each day to keep him happy and out of trouble. 
On the other hand I have Barnaby, my senior rabbit.  He turned 9 years old last November.  Sadly Barnaby lost his bunny partner, Poppet, last month, and he's been taking it hard.  I'm not sure if his age is finally catching up with him, if dealing with the stress of loosing his love lowered his immune system, or perhaps a bit of both - but Barnaby, for the first time in his life, has been dealing with some health issues.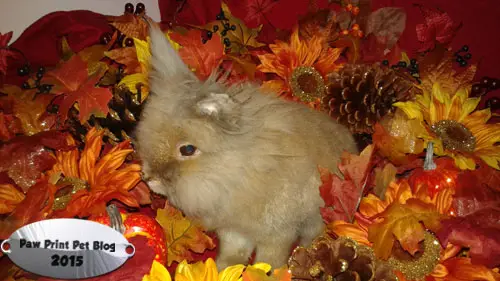 Barnaby's been a part of our family since we adopted him when he was 8 months old.  We've been through so much together.  He's never been a very friendly rabbit, but I just adore him.  I feel like, for the first time, recently I've been forced to think seriously about his mortality, and it's not something I've enjoyed.  Taking care of a senior pet is an honor, but thinking about the possibility of loosing Barnaby in the near future makes my heart ache.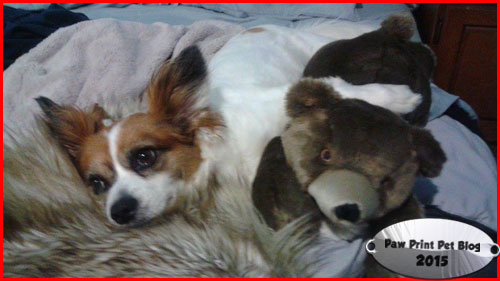 Then, right in the middle, between my old man rabbit and my playful puppy, I have Kitsune.  Kitsune - the amazing dog who saved me from crippling anxiety when nothing else could.  My fuzzy therapist turned 7 last month.  He's still mischievous and playful, especially now that he has a little brother to keep up with, but he's starting to develop some arthritis, in one leg especially, and I've been noticing more and more the black areas of his sweet little face turning white.
I'm experiencing the spectrum of ages in my pets all at once.  It's quite an interesting experience.  I work from home, so spend a lot of time with my pets.  Spending quality time with all of them requires some pretty dramatic shifts in mindset.  On a regular basis I get to go from playing with a hyper puppy, to giving meds to an elderly rabbit - one extreme to the next.
If I had my way my animal friends would never get old and die, but aging is a part of life.  It's a part that I feel blessed to share with my animal family.  I guess it's not so much the getting old part that bothers me, but the thought of loosing them.
All I can do is try my best to ensure that each of them enjoys a happy life.  That means something different for each individual.  For Barnaby, at this point in time, it means keeping him pain free and comfortable, letting him enjoy those sunlit naps and hours spent lounging in front of his tv.  For Fenrir it means daily trips to the park, where he can socialize, explore, and expend some of that puppy energy.  It means daily training sessions, lots of potty breaks, and plenty of play time.  Kitsune is in the middle - he loves his park trips and playing with his brother, but never says no to a nice relaxing snuggle.
I love every second spent with my animal family, whether I'm chasing hyper puppies, cleaning gecko tanks, or snuggling in front of the tv with a furry friend.