Winter storm Jonas dumped 27, almost 28, inches of snow on us between last Friday night and Saturday!  Talk about a winter wonderland.  I really like the snow, so while a lot of people complain about it, I was having fun.  As much as I enjoy a good blizzard, Fenrir loved it even more!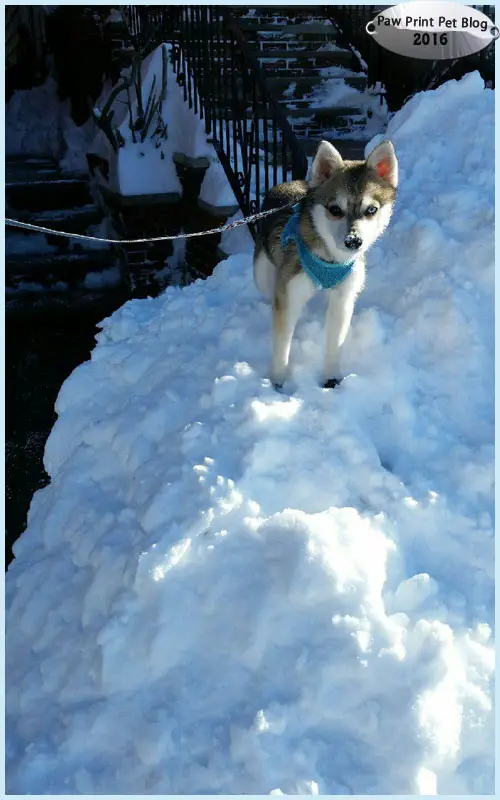 Look at my little snow dog!  This was his first big snow storm.  The other week he got to experience snow for the first time, but less than an inch of it.  Now when we go outside we're surround by snow banks taller than I am!
Fenrir has been having a blast running around in it.  He's especially fond of climbing to the top of the snow banks, where he gets a birds eye view of the goings on in the neighborhood.  He's supervisor of snow clean up - a big job for a little pup, considering how much snow we got!
It looks like the weather here is suppose to start warming up again.  The snow is already starting to melt.  I don't know whether or not we'll be getting anymore snow storms this winter, so we've been making the most of this one.  It takes forever to get the dogs ready to go outside for walks - they both need boots to protect their paws from the salt, and sometimes coats depending on how cold it is, but watching them romp around in the snow is worth the effort.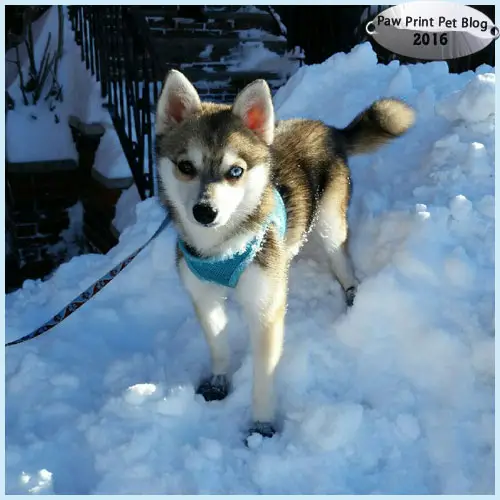 I hope everyone else who Jonas paid a visit too stayed safe and warm!  Do your pets like the snow?  I have a couple of cute pictures/videos of Kitsune playing in the snow that I might upload at some point too.  But I wanted to share Fen's first.  Kitsune is a pro when it comes to navigating icy winter worlds, but Fenrir is still a noob.  Watching puppies experience something new for the first time, especially something they love as much as Fen loves snow, is always something special.