I feel like it's been awhile since I last posted new pictures of the amazing Mr. Kitsune.  It's rainy here today, and Kitsune hates the rain, so he's having a sleepy day indoors.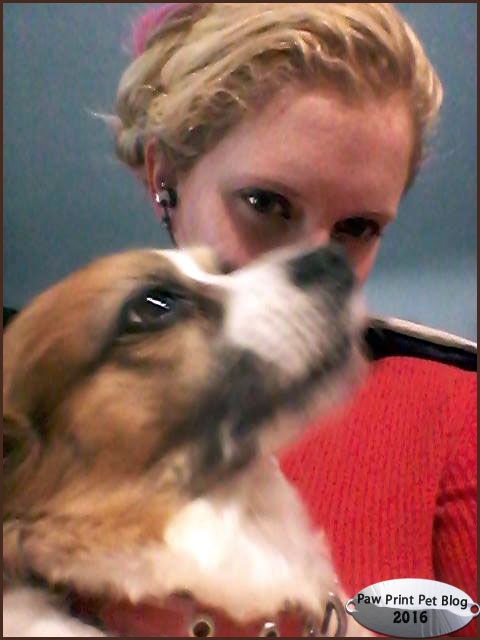 Kit is doing really well!  The end of 2015/beginning of 2016 was a little bit rough for him.  I'm not going to get too much into that now because I'm planning on posting a more in dept update on him soon, but basically he was experiencing GI issues and we had to switch his food.
In the process of trying to figure out what was bothering his stomach I underestimated how much his joint supplements were actually helping him and, thinking that the supplements could have been contributing to his stomach issues, temporarily stopped giving them to him.  In hindsight I wish I didn't do that but, at the time, his stomach issues seemed like the more pressing problem.  It didn't take me long to start noticing that being off his joint supplements was causing his arthritis to act up.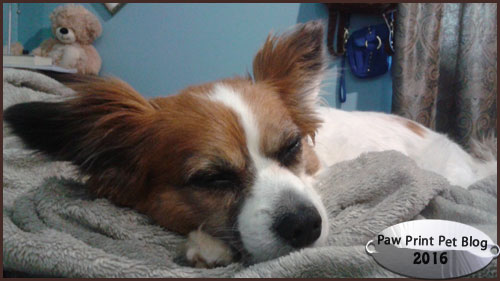 Luckily we got things all figured out now.  We found a food that (knock on wood) so far doesn't bother his stomach and we got his joint pain under control again.  Kitsune is back to being his happy, hyper, playful self which I'm very happy about!
Now that he's feeling better we've been back to spending lots of time at the park, and Kitsune has been having a ball playing with his little brother.  I know he looks like a lazy bones in the pictures I'm posting today but he's been getting plenty of play time!  He still needs to loose a bit of weight, but with his healthy new food and how active he's been lately I don't think that will be too hard to do.