We don't usually post on the weekends, but I've been sick and didn't get this post out on Friday.  Since today is Valentine's Day, and I already spent the time taking cute pictures of the boys, I figured I'd share them here today!
Happy Valentine's Day from our pack!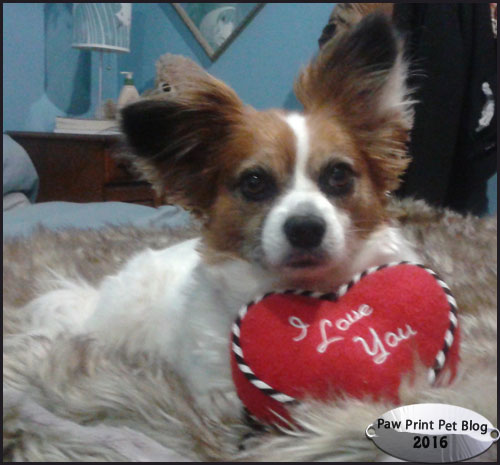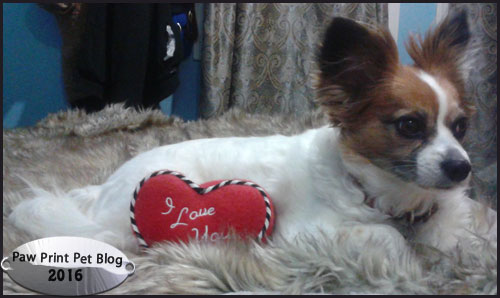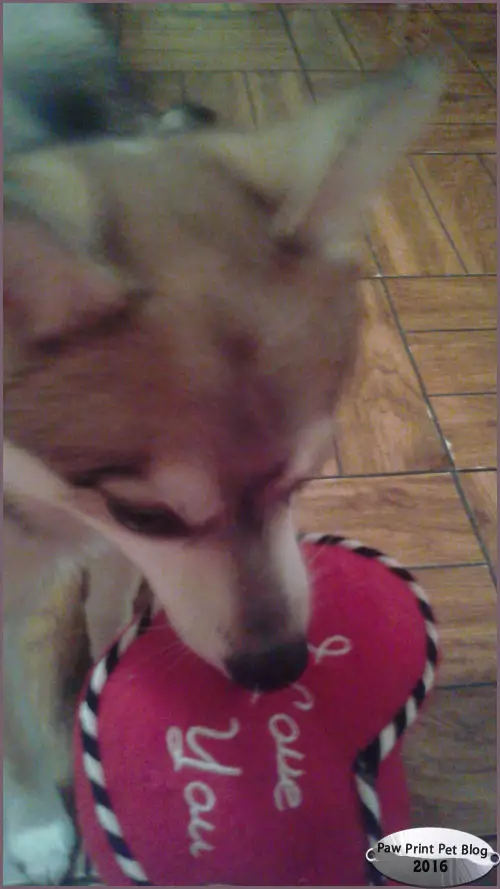 I didn't bother Barnaby and the geckos to get pictures of them this year.  I'll try to post some new pictures of them soon.  Kitsune, as always, is very photogenic and loves posing for the camera.  Fenrir, as you can probably tell, is a bit harder to photograph.  He never wants to stay still!
Happy Valentine's Day to everyone who's celebrating it today!  If you're not, than we still hope you have an awesome day!