I'm a day late, but happy March!  The temperatures where we live have been trending upwards, and it already feels like spring.  So far, it doesn't look like the old adage "in like a lion, out like a lamb" will really apply this year.  Still, I couldn't resist using the saying as an opportunity to post pictures of my Lionhead rabbit, Barnaby, snuggling with one of his favorite toys, a stuffed lamb.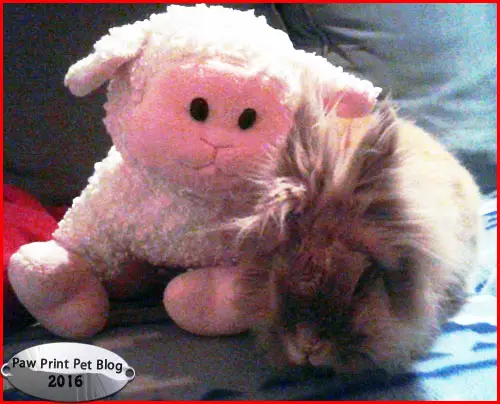 How cute are those two?  Barnaby has had his lamb for a couple of years now.  He's very gentle with his stuffed animals and has never chewed on any of them, but loves to snuggle with and groom them.  Now that he's an only rabbit, I've noticed him spending more time with his toys.  I know they don't take the place of having another rabbit friend to snuggle with, but I'm glad that they do seem to bring him some comfort.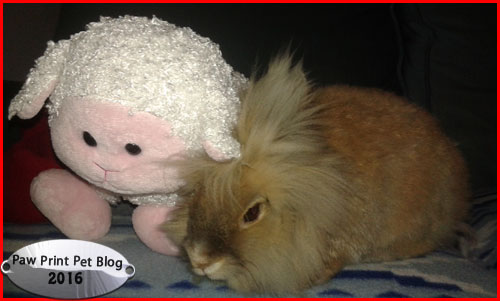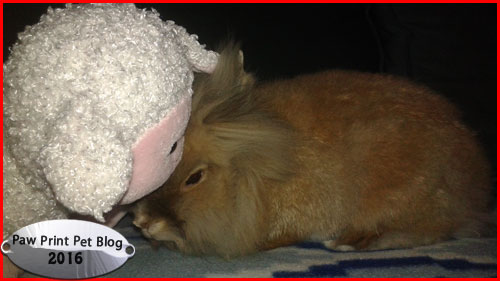 Do you have pets that like to snuggle with stuffed animals?  I know some animals, especially dogs, are notorious for destroying toys.  My two dogs don't usually destroy their toys on purpose, but they are definitely not as gentle and sweet with their plushies as Barnaby is with his.