I've loved Papillons ever since I first discovered them in a dog breed book when I was about 10.  My family had a dog when I was young, and she'll always hold a special place in my heart, but I consider Kitsune, my Papillon, to be my first dog.  He's the first one that I've had the responsibility of caring for myself.  I spent years and years researching Papillons before actually getting one.  I remember seeing, on more than one occasion, Papillons being described as "big dogs in a small package".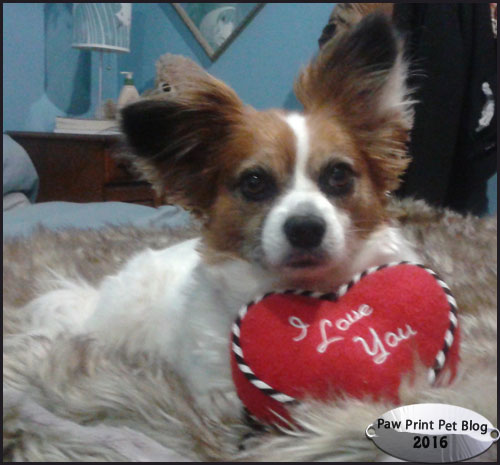 I've also seen Papillons referred to as the "Border Collies of the toy dog world".  They are normally under 10 lbs, but are high energy, and very intelligent.  It's not uncommon to see them participating in dog sports, such as agility, and they make excellent hiking partners.  I've always been an outdoorsy person.  I love hiking, camping, mountain climbing, etc.  As far as dogs go, I've always been drawn to smaller breeds.  But I also wanted to find a dog breed that would enjoy my active lifestyle.
The "big dog in a small package" description seems to often be applied to small dogs who are more drivey, energetic, active, etc.  I've heard it being used to describe small dogs who have even, friendly, confident, happy-go-lucky temperaments.  Basically personalities outside the norm of the small dog stereotype.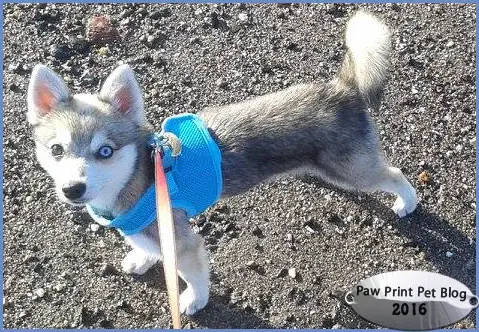 I've always hated how often small dogs are stereotyped.  But that's (mostly) a topic for another post.  I will say that I have two small dogs now.  They are not 'yappy', nor will they bite your ankles.  No they are not perfect - what dog is?  I do training sessions with them every day to work on behaviors I want to improve.  My dogs are versatile, and will happily spend time snuggled up on the couch, but also love spending time outdoors.  Both my small dogs love hiking with me.  Kitsune loves agility, and we're working on getting Fenrir ready to take the Canine Good Citizen test.
My dogs are not big dogs in small bodies!  They are what they are...small dogs, in adorably small bodies, who are intelligent, confident, active, well trained, and affectionate.  I see no reason why my dogs' positive traits should be attributed to them being something they are not.  My Papillon is not a Border Collie in a toy sized body - he's a Papillon!  I appreciate, respect, and love my dogs for exactly who, and what, they are.